Another open casting call is scheduled for the 'Chicago Fire' spin-off 'Chicago Pd".
'Chicago Fire' fans have another new show coming their way, 'Chicago PD' is now filming!
'Chicago PD' is another NBC TV show which will focus on a fictional Chicago Police Department. The production is seeking extras a an open call is scheduled for this coming Sunday.
Extras casting will be handled by Bill Marinella Casting and will take place at Shooting Star Studios on October 27th. At this time, they are only looking for adults, 18 and over to fill in the background roles.
About the show: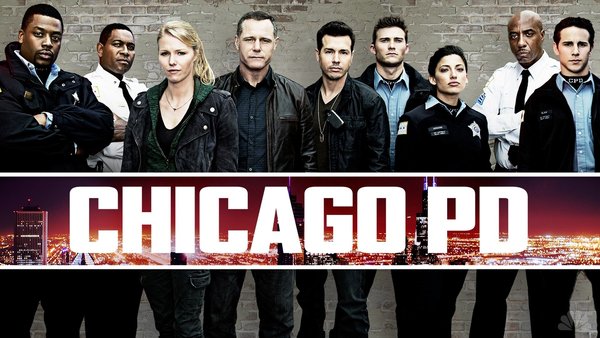 The new series just came out this year and follows District 21 of the Chicago Police Department. The show actually has a rather large cast and follows not 1, but 2 units of the Chicago Police department. One unit are beat cops that hit the street in uniforms taking down street violence and petty offenders while the 2nd unit is a major crimes division that investigates the bigger issues.
you can read more about the show from the previous Chicago casting notice.
All chosen to be extras will be paid and most extras can expect to make $60 to $100 per day, depending on the amount of hours worked.
Shooting Stars Studio
15 S. 2nd Street
St. Charles, IL 60174
Off 31 and 64
Time: 11am – 2pm (Show up anytime between these hours)
Currently Seeking:
Experienced Stand-Ins: with a resume and headshot – Positions that could work the entire run of show!
Model types: tall, leggy and fashionable.
Gangster types: large and imposing, if you have tattoos please cover them with your wardrobe.
Real Medical Staff: EMT, NURSE, DOCTOR, also REAL Police and Military personnel.
Twins, red-heads, and little people.
And general extras of all looks!
Wardrobe: Please arrive dressed in your best fashionable upscale event outfit. Of if have a specific
uniformed profession or specific type: Nurse, EMT, Police or gangster, lady-of-the-night, please
dress in your uniform/or to your character type. Both men and women, please have your hair and
makeup as camera ready as possible!
size, etc. if you cant make the call email 3 recent well lit pictures and all measurements and contact
number to info@shootingstar-studios.com
We will be taking your photo so follow these guidelines closely:
Open Casting for Chicago PD this Sunday, October 27th from 11-2pm. Ages 18 and over please.
The event will be on Sunday between the hours of 11 a.m. and 2 p.m. Sunday at Shooting Star Studios, 15 S. Second St., St. Charles. The studio is downtown above the Uniform Shop, across from Biggby Coffee.
The show is looking for background talent 18 and older. Men, women and all body types are needed. The show is also seeking experienced stand-ins with a resume and headshot. People should be available to work for the entire run of the show.
Those who cannot make the casting call can email three recent, well-lit pictures and all measurements to info@shootingstar-studios.com.
They are asking that people attending the casting call come well dressed in upscale attire.  Ladies should have their hair and makeup already done and be 'camera ready'. Also, please be sure to know all your sizes and measurements because you will be asked for those. You may want to write down your dress size, shoe size, pant size, jacket size, etc. on a slip of paper. Please know your measurements including your hat and neck, waist, inseam, shoe, jacket, dress and any other sizes.