The sequel to 'Magic Mike' is about to begin production in Savannah Georgia.
Channing Tatum, Matthew McConaughey and Joe Manganiello are returning for a 'Magic Mike' sequel entitled 'Magic Mike XXL'
The 'Magic Mike' sequel will begin filming in Savannah next month and is looking for lots of extras. An open casting call for the new movie has just been announced.
In a recent GQ interview, Channing Tatum revealed the films plot. Seems the film will be about the old days, when Magic Mike and the guys were driving the U-Haul to stripper conventions. The film will focus on 2 conventions that Channing Tatum once attended. The 'Magic Mike' sequel will be an "on the road" adventure that is supposedly wilder and crazier that the last film.
Steven Soderbergh directed 'Magic Mike' but will hand the reigns over to his production partner Greg Jacobs on the sequel. Steven Soderbergh will still have a large part to play in the new 'Magic Mike' film as he will serve as the Director of Photography, camera operator and film editor. In an interview, Soderbergh stated he wanted a part in the production, just not the directors part…. "I want to be a part of it. I want to be in the band, but I just don't want to be the frontman this time." The film is written by Reid Carolin and Channing Tatum and will be hitting the theaters on 4th of July 2015.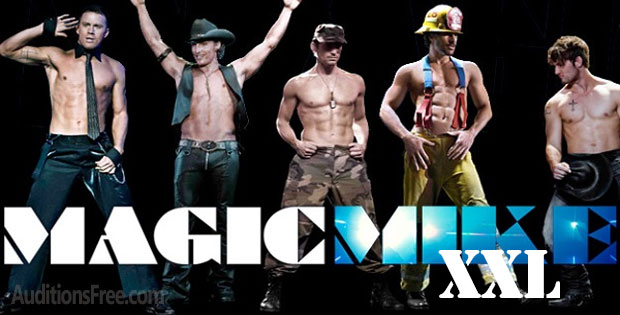 The open casting call for extras will be held this weekend, on the 31st at the Stage in Forsythe Park. All ethnicities are welcome to apply but extras must be 21 and over. Those planning on attending must brink a recent snap shot that they are able to leave with casting directors. On the back of the photo, talent should list their name and contact info, including an email address.
Savannah, Georgia area – Extras open call
9 to 11 a.m. Aug. 31 at The Stage in Forsyth Park.
The production is also accepting applications from crew and service providers. CREW ONLY can email their resumes to the film's producers redzonepics.production@gmail.com.