Ted 2 is coming to Los Angeles
Los Angeles residents…. wanna dress up in costume and appear in Ted 2? Here is your chance! "Ted 2" will be filming in the L.A. area between the 20th and 31st of the month.
Ted 2 is going to be filming a New York Comic-Con scene in Los Angeles from October 20th until October 31st. THIS IS A PAID JOB AS A BACKGROUND ACTOR (Extra) ON THE FILM. There will be no weekend work and the 31st is a very small call.. Otherwise most or all talent will be needed most or all other days.
I need people to be creative in putting together original costumes that would be appropriate for Comic-Con.
I saw a guy at Comic-Con in Ventura, Ca. last month who decorated a VERY large cardboard box on which he wrote, "free hugs". The box was too big to hug and his hands barely stuck out of the box. It was funny and ironic, original and fit right in. Don't copy his idea but be creative. Be heroes or villains. Be wacky, zany and sexy. We also have an extensive list below that has been cleared by our legal department for use on film.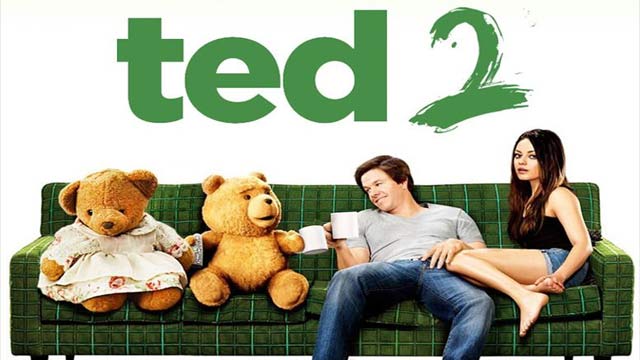 WE CANNOT USE MARVEL OR DC COMICS CHARACTERS.
There is no need to submit again if you have already submitted UNLESS you are submitting a different costume. It will save me hours of time if you name the photo file with your name, the character name and production or publication the character is from. In the case of original costumes, simply your name and original. Sending me a photo file named "DSCN5074.jpg" takes too long to cross reference to your email to track down who sent it.
Please email your submission to tonyhobbscasting@yahoo.com
Include your contact number, service (if you are with a calling service) and if you are a paid-up member of SAG (The Union). If you didn't include this info before on a previous submission, you do not need to re-submit.
I have plenty of SAG and non-union spots for everyone cleared to work.
POSTS ON THIS SITE WILL NOT BE CONSIDERED A SUBMISSION. All submissions must be emailed to the address above.
Below is the list of costumes that have been approved by production. Star Wars alone gives you a lot of options.
1. Flash Gordon
2. Marty McFly
3. Blues Brothers
4. Jurassic Park
5. Bride of Chucky
6. Fast Times At Ridgemont High
7. Hellboy II – original Hellboy may not be Universal
8. The Mummy
9. Frankenstein
10. Bride of Frankenstein
11. Fast and Furious
12. Halloween II
13. Battlestar Galactica
14. Creature from Black Lagoon
15. Dracula
16. Playstation
a. Sly Cooper
b. Sackboy
c. Ratchet
d. Helghast Sniper
17.Budweiser Girls
18. Assassin's Creed – Connor and Ezio
19. Watch Dogs
20. Teenage Mutant Ninja Turtles
21. Sponge Bob
22. Adult Swim
a. Robot Chicken
b. Space Ghost
c. Harvey Birdman
d. Carl
e. Frylock
f. Meatwad
g. MasterShake
23. McFarlane Toys – Spawn
24. Arcana – they have characters like Kade and Ant (Hannah Washington)
25. The Tick
26. Mortal Kombat –
a. Scorpion
b. Sub-Zero
c. Johnny Cge
d. Liu Kang
e. Shang Tsung
f. Raiden
g. Kitana,
h. Mileena
27. King Kong
28. Woody Woodpecker
29. Fivel – An American Tale
30. E.B. from Hop
31. The Munsters
32. Riddick
33. 6 Million Dollar Man
34. Bionic Woman
35. The A Team
36. Sherman Klump – the Nutty Professor
37. Taunty – Smirk and Dagger Games
38. Miami vice
39. Elvis
40. Marilyn Monroe
41. Alien
42. Alien vs. Predator
43. Bob's burgers
44. Buffy the Vampire Slayer
45. Edward Scissorhands
46. Family Guy
47. Firefly
48. Planet of the Apes
49. Revenge of the Nerds
50. Star Trek
51. Lucas – Star Wars properties ALL CHARACTERS
All others listed below are added and/or the generic list is wide open to create something original to be cleared.
52. Halo Masterchief costume
53. X-Box inspired costumes
54. Sack Boy
55. Transformers
56. My Little Pony
57. GI Joe
58. Neo – The Matrix
Generic Costumes:
59. Steampunk Guys
60. Space Person
61. Ring Master
62. Mermaid
63. Supergirl (NOT DC just generic)
64. Sexy Barbarella
65. Silver Princess
66. Steampunk Girl
67. Oblivian Girl and Guy
68. Space Man
69. Orange Alien
70. Butterfly Super Girl
71. Space Girl
72. Little Bo Peep
73. Purple/Silver space girl
74. Blue Disco space girl
75. Werewolf
76. Nerd
77. Nurse
78. Ninja
79. Uncle Sam
80. Princess- non Disney