Candidate Confessions : a 2016 cabaret
Location: Los Angeles, CA
Type: Theater
AUDITIONS:
CASTING for a new Second City Premium Show (working title) CANDIDATE'S CABARET. Director Rani O'Brien, Executive Producer/Story Creator Marc Warzecha, and Musical Director Dan Wessels. Written by Jose Acain, Julian Clark, Erin Coleman, Zane Grant, Katie Wilbert, Corey Wilburn, Josh Willis, and Billy Zimmer. CANDIDATE'S CABARET is a 1 hour character driven cabaret.
Looking for a variety of musical theatre actors to play candidates and personalities related to the 2016 presidential race including : Marco Rubio, Hillary Clinton, Jeb Bush, Ben Carson, Lincoln Chafee, Chris Christie, Ted Cruz, Carly Fiorina, Mike Huckabee, Bobby Jindal, Marco Rubio, Bernie Sanders, Rick Santorum, Donald Trump, Scott Walker, Kanye West, all possible first ladies/gentleman, Mr & Mrs Obama, Ann Coulter, Rachel Maddow, and back up dancers.
Show opens in January 2016 and runs once a week through the end of April 2016. Rehearsals will be Tuesdays and Thursdays 12 – 3pm through January (with time off around the holidays). Limited conflicts ok. You will not be needed at every rehearsal until January.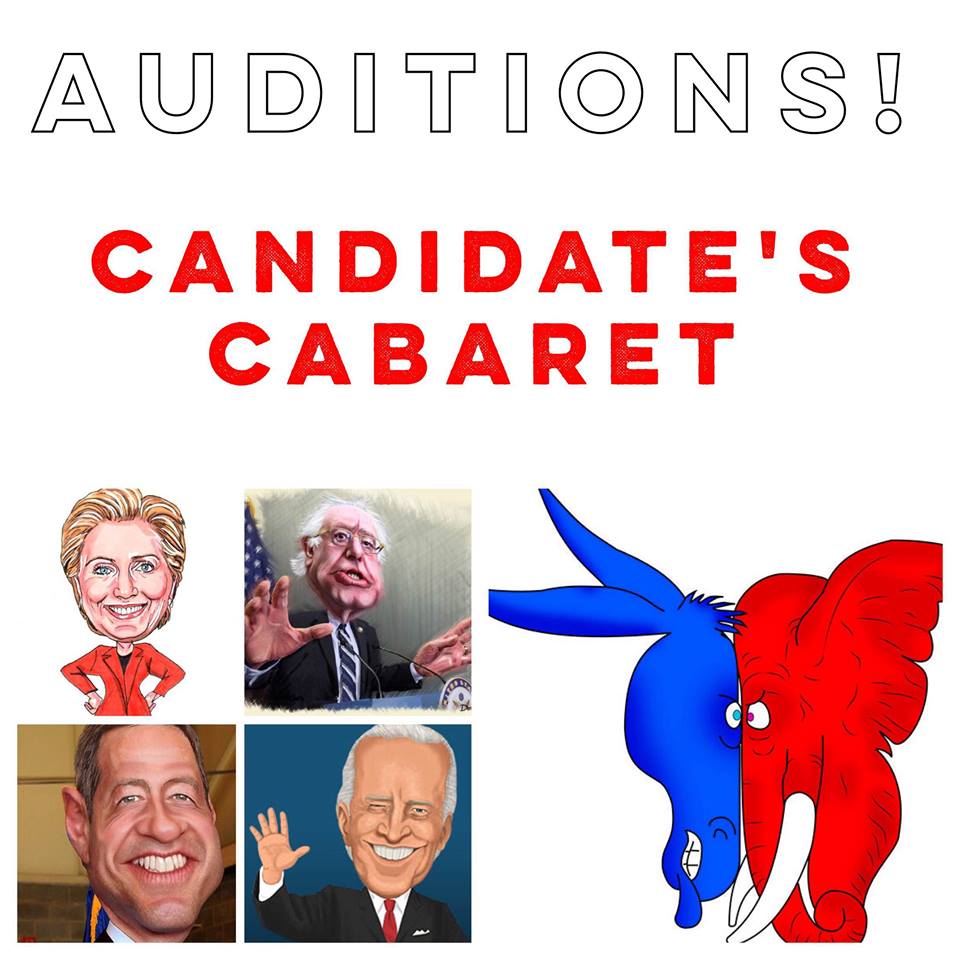 Please prepare: 1/2 minute of a song that shows your vocal range. And 1/2 minute monologue impression of a candidate/personality related to the 2016 presidential race. (Up to 3 impressions total are welcome but not required, each no longer than 1/2 minute.) Bring your headshot/resume.
Auditions will be held : Tues, Nov. 3rd from 6 – 10pm at Second City Hollywood 6560 Hollywood Blvd.
Call 323-464-8542 to set up your audition appointment.
Payment: Non Paid
City or Location of call: Los Angeles, CA
Please submit to: see above for contact info.
This casting notice was posted by: Candidate's Cabaret w/ The Second City Hollywood