Le Reve- The Dream Show Performers
Location: nationwide
Type: Dance
Le Reve – The Dream is currently seeking Male and Female Technically -Trained Dancers and Ballroom Dancers. Le Rêve is a breathtaking aquatic spectacle created by Franco Dragone and presented exclusively at Wynn Las Vegas.  The show will be holding auditions in multiple cities nationwide which include Miami, Las Vegas, Los Angeles, New York, Saltlake City, and San Juan Puerto Rico.
Le Rêve – The Dream offers an excellent opportunity for artists of all disciplines to do what they love and to continue growing and learning new skills in a professional and supportive theatrical environment. We offer competitive salaries as well as a full benefit package.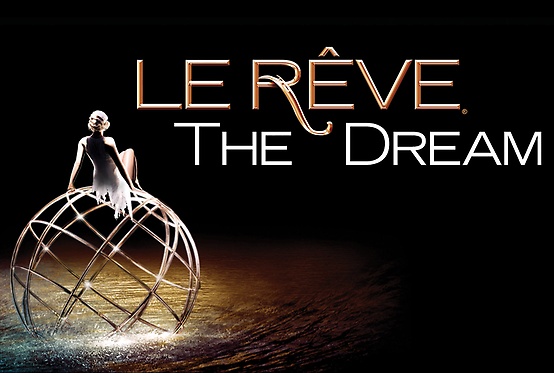 March 23rd – Miami
Dance Town
2216 NW 87 Avenue
Doral, FL 33172
11am
March 25th – San Juan
School for the Performing Arts
208 Caribbean Cinemas Building
Plaza Guaynabo
Guaynabo, PR 00969
11am
April 17th – Los Angeles
The Performing Arts Center
7735 Sepulveda Boulevard
Van Nuys, CA 91405
Men at 11am
Ladies at 12pm
April 21st – Las Vegas
The Rock Center for Dance
8210 South Maryland Parkway
Las Vegas, NV 89123
Men at 10:30am
Ladies at 11:30am
April 22nd – Salt Lake City
Center Stage Performing Arts Studio
575 North 1200 West
Orem, UT 84057
11am
May 4th – New York City
Ripley-Grier Studios
520 8th Avenue
New York City, NY 10018
Men at 11am
Ladies at 12pm
Female Dancers: please wear body-conscious that shows nice leg lines, no loose clothing. Please wear heels.
Male Dancers: please wear body-conscious clothing that shows your build, no loose sweat pants or loose shirts.
Le Rêve is an aquatic show, so please bring a swimsuit and goggles to the audition.
The show will also be hosting auditions for acrobats and performers, please see here for audition schedule.
Payment: Paid
City or Location of call: nationwide
Please submit to: open calls, see above
This casting notice was posted by: Wynn Las Vegas