"The Royal Round Table"
Location: Houston, Texas
Type: Web series
AUDITIONS – "THE ROYAL ROUND TABLE" WEB SERIES
BANJIGIRL PRODUCTIONS is accepting submissions for the pilot episode of the web series 'THE ROYAL ROUND TABLE" by Miami based writer TIMOTHY ORANGE II.
"THE ROYAL ROUND TABLE" follows three self-appointed community activists who venture to heal the social ills that currently plague American society. They attempt to do this by raising the consciousness of their surrounding community through the teachings and "ways of being" of our ancestors. (Each episode will look at issues that are unfortunately recurring in our neighborhoods and our country at-large with an attempt to offer positive perspective and healing resolutions.)
The pilot will shoot in Houston, TX, DECEMBER 12, 2016. THERE IS NO PAY. COPY, CREDIT, MEALS ONLY. IMDB CREDIT.
Auditions are by appointment only, SATURDAY, NOVEMBER 12, 2016 from 12:30pm – 4:30pm. (Time frame subject to change)
To schedule an audition please forward a current Headshot & Resume to [email protected] If selected to audition, you will receive a response email with your appointment time as well as the audition location.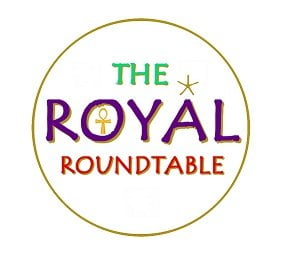 We are seeking the following:
THIS IS A NON-UNION BREAKDOWN
JASMINE (Mid to Late 20's) – Ethnicity open. SHE IS THE HEART OF THE GROUP: has a Master's in Psychology, originally from a rough neighborhood in Atlanta; tough but fair, she is fueled by equality. Lots of compassion and empathy, but her upbringing doesn't allow her to be as soft as she would like to be. SERIES REGULAR
JONAH (Late 20's/Early 30's) – Black Italian Puerto Rican (Father is black/Mother is Italian & Puerto Rican) THE "SOCIAL WORKER" OF THE GROUP: has a Bachelor's degree in African American Studies. Resourceful; in sync with social issues and modern politics. His goal in life is to provide hope and resources to those who are lacking. SERIES REGULAR.
JUDAH (Mid to Late 20's) – Haitian Creole. THE MYSTIC/HEALER OF THE GROUP: has a Master's degree in Physics. A shaman from Port Au Prince, Haiti with strong connections to the spirit world; direct descendant of Root workers and Voodoo Practitioners. Blunt and to the point; very wise and strong minded, in tuned with nature and the hearts of others; deeply concerned about western religion and how it affects its followers. Speaks English but prefers to only speak Creole*. SERIES REGULAR
NOTE: JUDAH ONLY SPEAKS HAITIAN CREOLE. ALL OF HIS DIALOGUE WILL BE SUBTITLED. ACTOR MUST BE ABLE TO READ AND SPEAK CREOLE OR HAVE THE ABILITY TO LEARN IT QUICKLY
GREG (Late teens to early 20's) – African-American. " 'Round the way" dude. Troubled, distraught, in emotional turmoil. Brother has been shot and killed by the police, looking for help from The Royal Round Table.
Payment: Other
Copy/Credit/Meals/ IMDB Credit
City or Location of call: Houston, Texas
Please submit to: [email protected] by 2016-11-10
This casting notice was posted by: BanjiGirl Productions