Home Shopping Network – Testimonials
Location: Tampa, FL.
Type: TV Commercial
In order to be considered, I will need a couple things from you:
1. Recent self pic
2. record a short audition video of yourself, super simple and fun, maybe around 30 seconds –
Here is a sample:

Because the video is about a hair care product for people w/ "fine" hair, please make your video about a shampoo / conditioner you currently use & mention your "fine" hair in the submission.
The video should be super simple & fun, so don't stress it … I can hop on the phone if you'd like further instruction.
NOTE: I'm submitting talent to client
Today , so if interested you will have to submit recent pics / video submission ASAP
Our shoot is Tuesday 11/1 … if you are unable to make it, still submit, as I would love to add you to the HSN Talent Pool.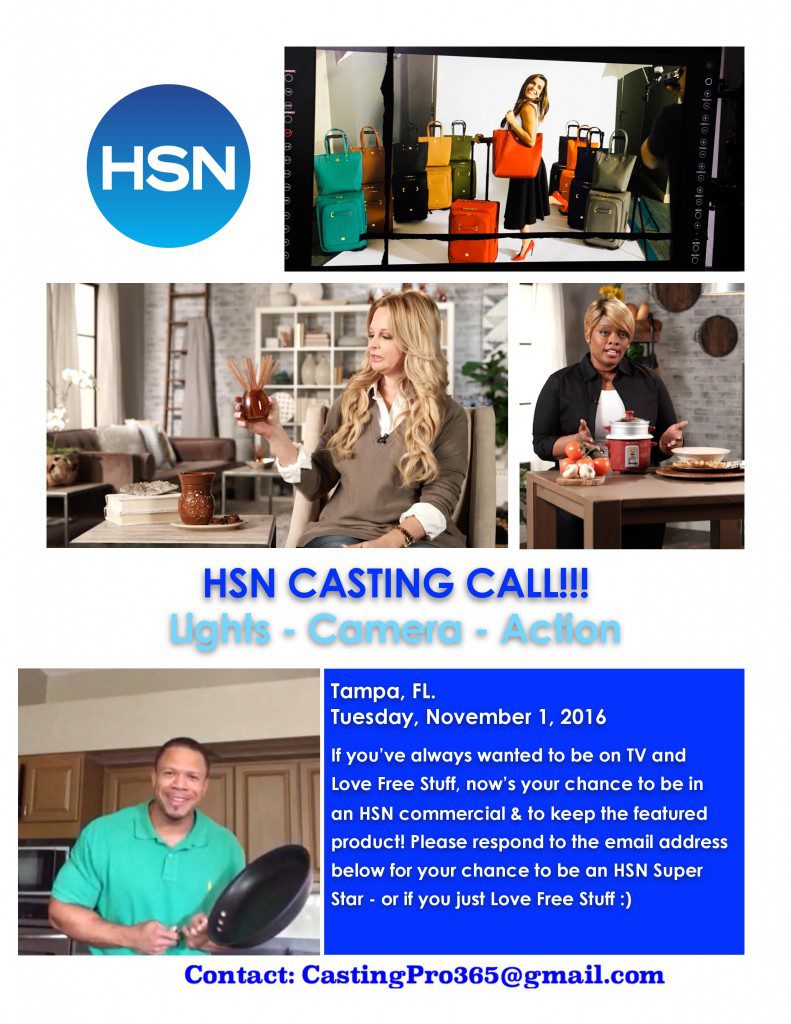 Payment: Non Paid
complimentary products
City or Location of call: Tampa, FL.
Please submit to: CastingPro365@gmail.com
This casting notice was posted by: HSN (Home Shopping Network)
HSN JOY Luggage Testimonial_Lara Winter from HSN Casting Videos on Vimeo.