Denzel Washington and Viola Davis are starring in the upcoming movie "Fences" and the film is be beginning production in  and around Pittsburgh, PA.
Casting directors recently held an open casting call for locals who would like to work as paid movie extras on the project and have now released another casting call. The production is seeking REAL bartenders who are African American and available this week in the Pittsburgh PA area.
The upcoming film project stars Denzel Washington and Viola Davis. The movie explores the interpersonal relationships of the Maxson family .  The theme of the series deals with racial tension and growing up as an African-American child in changing and sometimes turbulent times.  Oscar winner Denzel Washington is not only taking the lead role in "Fences"  but he is also producing and directing the project.
"Fences" is scheduled to begin filming in the area on  April 18 and will continue production in Pittsburgh, PA through June 10, 2016.   "Fences" is adapted from the 1983 play by American playwright August Wilson. The movie will be filming in the Hill District which was the home of playwright August Wilson. According to a local CBS affiliate, A house in the historic district is being used as one of the movie sets and crews have been hard at work transforming the property to fit the movie's needs. Many residents are claiming that Denzel has been a regular in the Hill District as well as the city as the cast and crew prepare to film the movie. Hill District resident Mark Harris  talked to CBS about it stating  "I happened to be coming down the street, and there he was, setting up the scenery for the movie he's getting ready to do."  The Hill District home seems to be the location that "Fences" character Troy Maxon, played by Denzel Washington, will be living in the film.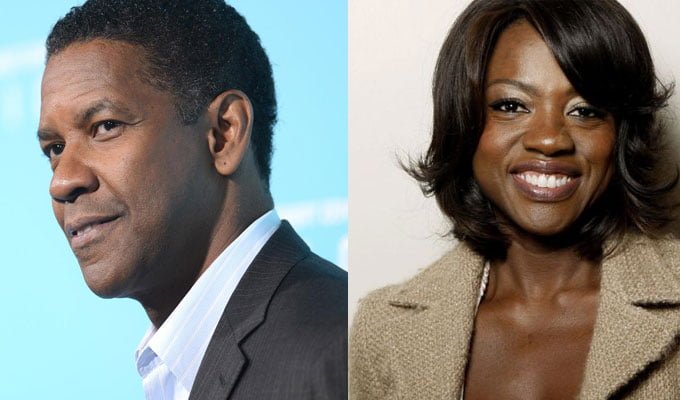 FOR THE FEATURE FILM FENCES (WITH DENZEL WASHINGTON & VIOLA DAVIS) (Non-union, Pittsburgh or Surrounding areas)
WE ARE LOOKING FOR:
LOOKING FOR THE FOLLOWING FOR FENCES. the (DENZEL WASHINGTON MOVIE):
REAL AFRICAN AMERICAN MALE BARTENDERS (21-50's)
Would need to be available this Thursday and Friday, and also May 26th. (would end up only working 1 of these dates)
Please email a current photo to:
fencesextras@gmail.com
Please write BARTENDER in the subject line.
You must be within 2 hours of Pittsburgh for this.
Please include your name, phone number, current photo, height, weight, bartending experience and age.