Are you and your friends HUGE sports fans?
Do you love to comment on the sporting events as you watch? MTV and the Producers of "The People's Couch" are now casting for an upcoming sports related show and would love to hear from the biggest sports superfans around. If you love to watch while commenting on sports and have a BIG voice the show's producers would love to hear all about you, your favorite teams and the friends you love to watch with.
The show is looking for groups of fans with pre-existing relationships such as friends, co-workers and family that have at least 3 people in them. The show is casting now and the production has created an online form for fans to apply online. The deadline to be considered for the show is  Monday, June 20th, 2016 at 12pm PST.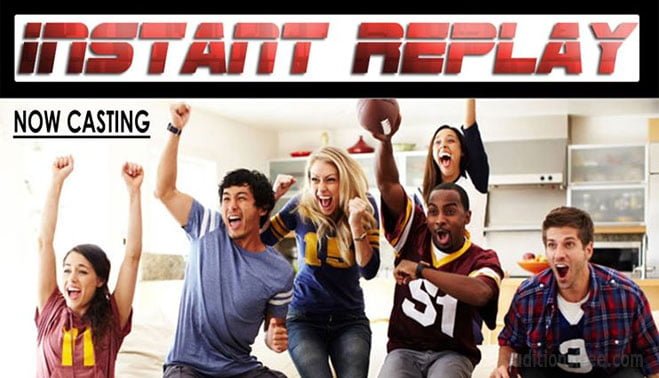 CALLING ALL DIE HARD SPORTS FANS!
Looking for the WILDEST, CRAZIEST sports fans who are OBSESSED with their teams. Looking for a MINIMUM of 3 FANS per submission… couples, friends, co-workers, family members, fan club members, etc.
We want to turn the camera on YOU and catch the reaction of you and your friends during the action!
TAG YOURSELF/FRIENDS, SHARE, APPLY —- I know you're all out there!
This is going to be a FUN & HILARIOUS show
visit http://instantreplay.castingcrane.com Is this the year YOUR team wins!?