"Holiday Beauty"
Location: Chicago, Illinois
Type: Theater
CASTING  YOUNG ACTORS/ACTRESSES
NO PAY, CREDIT ONLY
"Holiday Beauty" is a story about a young girl named Autumn, who thinks she's not as beautiful as her sisters. She write a letter to Santa in hope he will change her appearance to make her appear more beautiful to her sisters.
CHARACTERS BREAKDOWN:
Winter(FEMALE), (35-40), is a well rounded and strong woman who provided for her three daughters.
Spring (FEMALE),17, is bitter and mean, she builds herself up by tearing down others.
Autumn(FEMALE), 16, is a beautiful girl inside and outside, who has stopped believing in herself.
Summer(FEMALE),15, is a follower. She tags along with anyone to avoid facing her own issues.
Zay (MALE),16, is a very respectable and intelligent young man.
Jasmine(FEMALE),16, is a very understanding person who believes in doing right by others.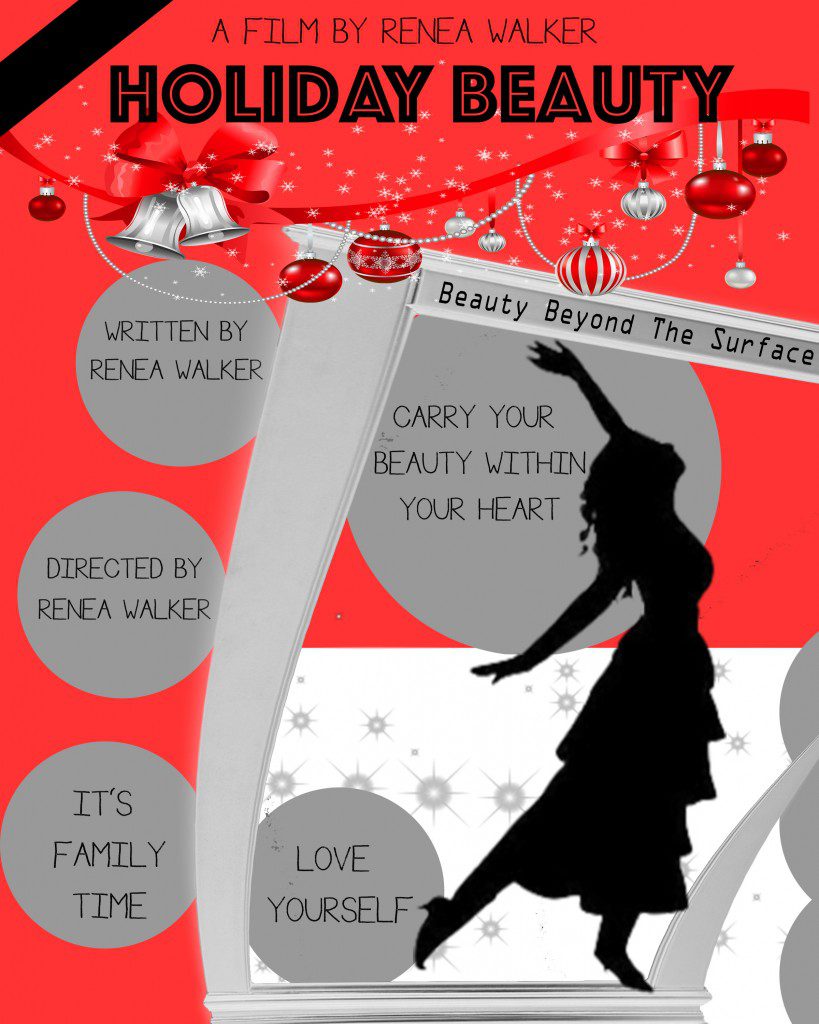 DIRECTOR: RENEA WALKER
PLEASE SUBMIT HEAD SHOT/DEMO REEL TO THE LISTED EMAIL ADDRESS
VIDEO AUDITION WILL BE ACCEPTED FOR FIRST ROUND.  THIS WILL BE A LIVE SHOW HELD THE 2ND WEEK OF DECEMBER 2016.
Payment: Non Paid
CREDIT ONLY
City or Location of call: Chicago, Illinois
Please submit to: EMAIL: redajafamilyfilms@gmail.com by 2016-11-21
This casting notice was posted by: Redaja Family Films