Winter Festival – Mystical Worlds Characters
Location: Toronto, Ontario
Type: Other Projects
Summary:
In this position you will enhance the experience of families and guests through your role as a character in the Mystical World. As one of the biggest elements of the event, you will need a high level of long lasting energy while staying in character, exceptional improve skills, and a passion for entertaining.
This is a 5 week contract from Nov 28 – Dec 30. Show days are Wednesdays through Sundays, approx. 3PM-10PM. Non-Union. It will take place downtown Toronto at exhibition place.
Minimum Requirements:
• Must be available for training and/or rehearsals
• Must be available for all operating days from November 28 through December 30, 2018
• Ability to interact with and work with people of varying ages, needs, and backgrounds
• Open-minded, gentle, warm, and tolerable of children's unexpected behaviors
• Must be comfortable with frequent photographs
• Ability to be in costume and character for long periods of time
• Be a quick thinker with good improve abilities
• Must be willing and able to work closely with other employees and guests
• Excellent communication skills
• Provide us with a background check, and any other references as requested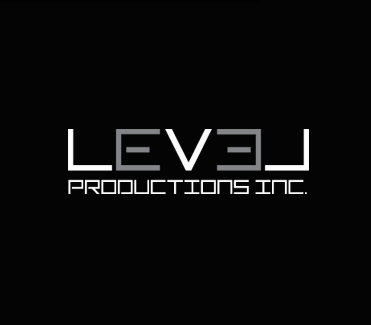 Mystical World Characters:
Thrya | Ice Queen
Thrya rules the Mystical Worlds from her icy throne. Although she claims her intentions are noble, there are some who question her. She is strong, capable and wise, and is often seen with her trusted sidekick, Rivera. No one dares to cross her, not even the yetis.
Rivera | Ice Elf
Rivera is an ice elf warrior and is considered one of the most talented soldiers in all the Elvish Realm. Her skill with her spear is exceeded only by her sharp wit and tongue. Though she may look sweet, she should not be underestimated.
Yin | Yeti
Yin is the Prince from a tribe of yetis that has sworn to protect the Mystical Worlds. He is slightly misguided and often misunderstood. Although he may look intimidating he loves to have fun and is a big fan of disco.
Zaos | Ice Elf
Zaos is known for his charm and rebellious soul. Ice elves and yetis have kept to themselves for centuries, but Zaos befriended Yin at a young age and they've been inseparable ever since. They are always up for the next big adventure.
Elyon | Ice Elf
Elyon loves to be the life of the party. Ice Elves are normally reserved but not Elyon. He is always hosting all kinds of travellers in his Disco Cube. Whether he's behind the decks or on the dance floor it's hard to not have a good time when Elyons around.
Santa & Elves (1 or 2 elf positions)
Santa and his elves love entertaining children & families. These elves come from a different tribe than the rest in the mystical worlds, and love spreading their joyful energy to audiences through short skits of holiday tales.
**Please note: Santa will be performing with the elves, not stationed at a throne. There will be limited physical interaction with audiences.**
To apply please send resume & headshot, with a brief note including which character(s) you are interested in applying for.
Payment: Paid
City or Location of call: Toronto, Ontario
Please submit to: dave@levelproductions.ca
This casting notice was posted by: Level Productions