Beautiful: As I Am
Location: Louisville, KY or surrounding area
Type: Film
Attn: Adults and Child Actors (non-paying)
Type: Film
Location: Louisville, KY
Filming in August or September 2019
Inspired by the story of an adopted child. An orphaned African girl discovers her own unique beauty in a strange new world.
Andrena Senola's Creative Productions is accepting submissions for the short film, Beautiful: As I Am. The story is about a young adopted African girl who is struggling to find a sense of identity in a family she does not resemble. Through the love and efforts of her mother, Ella learns to love herself.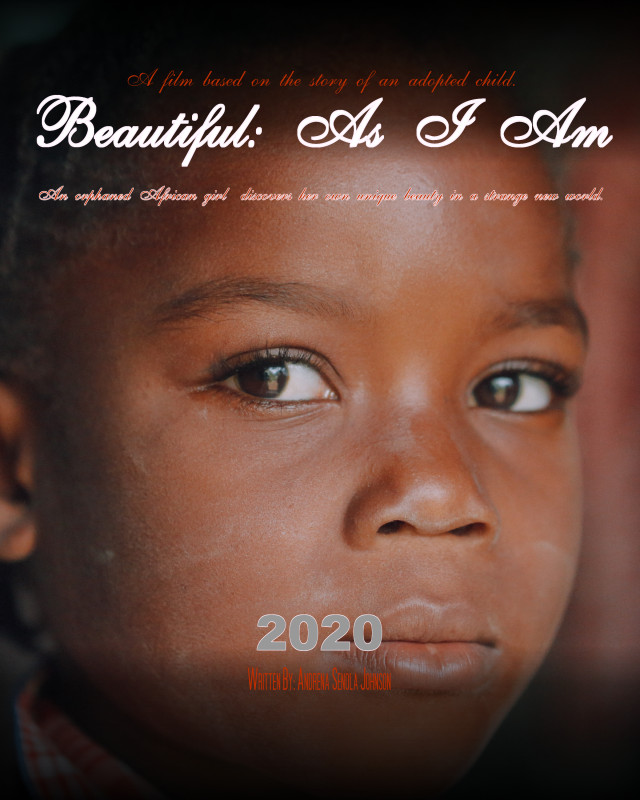 Producers are seeking:
Children ages 8-11, African American(with & unprocessed hair), and Caucasian children ages 8-11 (preferably with blond hair) Child actors will need to provide their own bicycles.
Ella's Mother: 30-40-year-old, Caucasian, female, with light brown/blond hair
Ella: African girl (8-11 yrs old with natural hair)
Ella's Family: Adults and Children, Caucasian, Male & Female, and all ages
Tony: African American, Female, 30-40 yrs old, experienced hair braider
To Apply:
Please submit a headshot, resume, and acting reel (if you have one) to andrenasenola@aol.com
Payment: Non Paid
City or Location of call: Louisville, KY or surrounding area
Please submit to: andrenasenola@aol.com by 2019-08-22
This casting notice was posted by: Andrena Senola's Creative Productions LLC