FOX TV show "Proven Innocent" now casting extras in Chicago.
The show will debut in 2019 and offers a look into the story of Madeline Scott, who at the age of 18 was convicted of murder. After many years in prison, Madeline, was found to be wrongfully convicted and released. The case caught the media's eye and after her final release she became a partner with a criminal defense firm.
Emmy and Golden Globe Award winner Danny Strong (EMPIRE) partners with David Elliot ("Four Brothers") to tell the emotional story of one woman's fight for the innocence of others, as well as her own.
PROVEN INNOCENT follows an underdog criminal defense firm led by MADELINE SCOTT (Rachelle Lefevre, "Under the Dome," "A Gifted Man"), a fierce and uncompromising lawyer with a hunger for justice. There is no one who understands the power of setting an innocent person free more than Madeline. At age 18, she was wrongfully convicted, along with her brother, LEVI (Riley Smith, "Frequency"), in a sensational murder case that made her an infamous media obsession, a household name and a national cause célèbre.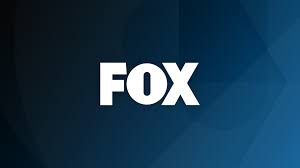 According to the FOX site: PROVEN INNOCENT is produced by 20th Century Fox Television, in association with Danny Strong Productions. The pilot is written by David Elliot. Strong, Elliot and Stacy Greenberg are executive producers. Adam Armus is an executive producer and showrunner.
Extras:
CASTING CALL – PROVEN INNOCENT
FILM DATE: WEDNESDAY, JANUARY 23RD
LOCATION: CHICAGO
RATE: $96/8 + CAR BUMP ($35 parked/$45 driving)
ROLE: PEDESTRIANS w/CARS
Looking for someone to play the following:
1) PEDESTRIAN w/CAR: Male/Female, Any ethnicity, Ages 18-60, must have a car that is NOT white or red
To be considered, you must have a POP Profile. To create a profile, click the following link and then follow the instructions on sending the submission e-mail: https://4starcasting.portal.wegotpop.com/apply
If you already have a POP profile, you may continue with the submission email.
Send an email to extras4innocent@gmail.com with "PED w/CAR" in the subject line
1) Confirm you have a POP Profile
2) Include the following information: Name, phone, email, height AND age
3) Attach a recent photo of yourself and car
4) Confirm that you are available on 1/23
5) If you have worked on Proven Innocent, please list the roles and if you were see on-camera
We will be in contact with you via POP if you are in consideration.