"Shared Identity"
Location: CASTING REAL PEOPLE FOR DOUSTYEL VIDEO SERIES – NEW YORK CITY
Type: Docu-series
Client(s):
The Greater Good Science Center – UC Berkeley in partnership with NationSwell, a leading social impact media company.
Non-Union
Compensation: $200 for 1 day shoot/interview session
Location/shoot: NYC – Shoot TBD: General Availability June 15-July 15
Usage: Digital/Online
Casting 6 people to Shoot 3 different videos – 2 people per video (interview style)
Story Concept
This video series will focus on two people who are ideologically different, come from different walks of life, share different beliefs, but may be surprised how they might have something in common with each other.
Core Criteria
1. 18 to 80+ all ethnicities genders
2. How you identify yourself
3. Must have experienced a loss or have had a Joyful Life Experience or Event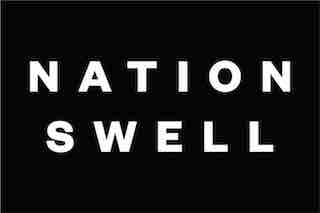 For example…
How do you identify?
Are you Conservative, are you liberal, are you a member of a Religious organization, are you a young Millennial or are you older, maybe a Baby Boomer or somewhere in between? How do you identify? Do you belong to any groups or organizations? Are you Political? Are you an Animal Rights Activist, LGBTQ, a member of Black Lives Matter, Green Peace, the NRA? etc. Are you a police officer, are you in the military? What issues are you passionate about?
Story of Loss or joyous life event?
Have you experienced a loss? Ie. of a home, parent, child, friend, spouse, etc.) how has this impacted your life. Or have you experienced a Joyful Life Experience or Event? ie, birth of a child, launching a new business, buying a new home, starting a new career, visiting another country for the first time, etc.
We want to hear your story!!
To be considered please email cdcasting3@gmail.com the following:
• Name, age, location, Contact Info (phone/email)
• A photo (selfie's are preferred)
• Short description/bio of who you are/how you identify, and the loss or joyous life moment you have experienced
Please submit ASAP – Auditions/Interviews will be conducted over the phone and will be ongoing throughout the month of May and the beginning of June.
Payment: Paid
City or Location of call: CASTING REAL PEOPLE FOR DOUSTYEL VIDEO SERIES – NEW YORK CITY
Please submit to: cdcasting3@gmail.com
This casting notice was posted by: Colleen Hannon & Dana Hensley , Casting Directors – CD Coaching