Casting call out in the Southern California area for I Can See Your Voice.
Are you a great singer? Are you a horrible singer… or maybe somewhere in between that leans in one direction or the other? If so, the FOX reality show I Can See Your Voice, may in fact want to hear your voice and possible cast you in an episode of the show.
I Can See Your Voice airs on FOX and season 1 of I Can See Your Voice premiered on Fox this past fall. The show will be coming back for season 2. I Can See Your Voice is actually adapted from a South Korean series and is hosted by Korean-American comedian Ken Jeong. There are variations of this show aiting in different countries all over the world and this casting call is only for the US version.
The show is actually a game show where contestants try to identify secret singers and try to figure out which voice goes with whom by using certain clues.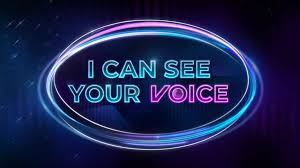 About the show:
Actress Cheryl Hines and vocalist Adrienne Bailon-Houghton join host Ken Jeong and a rotating panel of celebrity detectives, comprising comics, pop culture experts and a musical superstar, to help one contestant tell the difference between good and bad singers — without ever hearing them sing a note. With $100,000 on the line, the contestant attempts to weed out the bad "secret voices" from the good, based on a series of clues, interrogation and lip-synch challenges. In the end, the singer whom the contestant picks reveals good or bad singing in a duet performance with the musical superstar, resulting in an amazing musical collaboration or a totally hilarious train wreck.
Now casting: GOOD and BAD singers.
Looking for amazing singers who can wow any audience and the bad ones who can clear a room.
https://singers.castingcrane.com