Predatory Moon – feature film in Florida
This notice was posted on auditionsfree.com
location: Tampa, Florida
Category: Film
Production Website: www.predatorymoon.com
Casting Director – Virginia Jasper
Audition dates: January 15-16, 2013 in Ormond Beach FL. (Deadline for applications is January 13, 2013.)
Predatory Moon is a non-union feature film production. This is a volunteer cast only and there is no monetary compensation. Cast members will receive meals on set, demo reel footage, IMDB credit, and will also receive a copy of the finished film (upon its public release).
Most of the film will be shot in Tampa, New Port Richey, Spring Hill, Lakeland, and surrounding areas. We cannot provide lodging for cast members while filming in these areas. Principle photography is scheduled during the months of April and May of 2013 with most (but not all) of the shooting days being scheduled on weekends and after 5pm on weekdays. The schedule will not allow for much flexibility and all cast members must be able to make a firm commitment to it. The cast will receive a final production schedule no later than two weeks before principle photography begins.
The roles of "Kyle", "Joey", "Kimberly", & "Boris" will require filming in the Ormond Beach area. Lodging will be provided as needed during these shooting days. Applicants for these roles must be able to travel and
commit to a full-time shooting schedule between April 25-April 29. Additionally, the role of "Kyle" will require an additional 2-3 days for filming special effects sequences in Ormond Beach in late June or early July.
Some characters require heavy FX makeup and will be needed for a few days during pre-production (February-March) for life-casting, makeup tests, and costume fittings.
To apply for audition consideration, please e-mail casting director Virginia Jasper (predatorymoonfilm@gmail.com) and include the following information:
1. Your name, age, mailing address, e-mail, and telephone number. (And parent/guardian if under 18 years of age.)
2. Character you would like to audition for. (You may request to be considered for more than one part.)
3. Your head-shot or a recent photograph.
4. Your resume. (New actors are welcome to apply, but please let us know if you do not have a resume available.)
Audition requests that do not include all of the above-mentioned information will be discarded. Applicants may also be considered for smaller speaking roles in the film.
KYLE (Lead)
Late 30s-early 40s, Caucasian/White.
Kyle is a man who tracks down werewolves and tries to help them control the unpleasant aspects of their condition. He is not the typical "hero werewolf-hunter" type.
This is a very physical role that requires a great deal of FX makeup and some stunts (fighting, etc…). Actor will be needed for body-casting and makeup testing during pre-production. This role may also include partial nudity (nonsexual).
DEAN (Lead)
Mid 30s – Late 30s, Caucasian/White
Dean is stereotypical loser… he lives with his mother, doesn't work, and is also well-known as the town drunk. However, he's not stupid and he does have a knack for keeping secrets.
This role requires some minor stunts and prosthetic makeup.
JOEY (Lead)
Late 20s – early 30s, race unimportant.
Joey is a newly-transferred police officer with a dark side. He is very clever and resourceful in his work. The character is very self-confident and even "cocky".
This role requires a great deal of FX makeup and some stunts (fighting, etc…). Actor will be needed for body-casting and makeup testing during pre-production. This role may also include partial nudity.
KIMBERLY
Mid 30s, Caucasian/White
Kimberly is a single mother who believes that her son was killed by a bear. Asides from being an emotional wreck, she has to deal with both a hostile ex-husband and a completely irresponsible brother.
This role requires heavy prosthetic makeup.
BORIS
55-65, Caucasian/White.
Boris is the sheriff of a one-horse town and usually it's a pretty easy job for him. He's not a particularly bright fellow, but he is good-natured and has a reasonable tolerance for the minor miscreants in his town.
LOUISE
Mid 60s – early 70s, Caucasian/White
Louise is a typical Southern lady who is pleasant to police and strangers but shows her tough side when it comes to her children. She tries to stay strong while dealing with the death of her only grandson, but she is also beginning to lose her patience with Dean's alcoholism. This role requires light stunts (physical struggling).
GEORGE
Mid 40s, Caucasian/White.
George is Kimberly's ex-husband, and he has both a foul mouth and a violent temper. However, his rage is not unjustified since his son falls victim to an animal attack while in the care of his ex-wife and her good-for-nothing brother. This character requires prosthetic makeup.
RONALD (Child role)
10-12, Caucasian/White.
Ronald falls victim to a vicious animal attack when he goes out drinking in the woods with his uncle Dean. This child character will require gory FX makeup and simulated drinking (fake beer). The scenes for this child character do have adult characters using harsh language. Parent or guardian will be required to be on set with the child actor at all times. Role requires approx. 2 days (weekends only).
Job type: Non Paid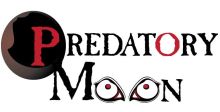 Casting Location: Tampa, Florida
Contact email: predatorymoonfilm@gmail.com