The 2014 season of the Gordon Ramsay TV cooking contest will be holding open auditions shortly. Open auditions nationwide will begin in October and go on through November.
Award-winning chef Gordon Ramsay, restaurateur Joe Bastianich and chef Graham Elliot are back as the judges on MASTERCHEF. The group will put the food amateurs through a cooking competition that will turn one cook into a MasterChef!
Do you have the cooking skills and ambition to be the next Master Chef. If so, you can come tryout for the show in Phoenix, Chicago, New Orleans, Houston, Kansas City, Orlando, Denver, New York or Los Angeles.
The nationwide search is on for the best cooks in America. Not professional chefs, this show is for great cooks from all walks of life.
Calling all amateur cooks and foodies! This show is only for people who have never worked as a professional chef or cook in any type of environment such as restaurant, food truck, hotel. Basically, you have never made an income from your passion for food. You also need to be at least 18 years old and a US citizen to qualify.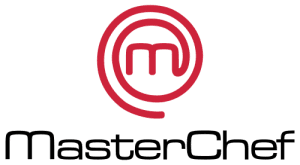 If coming to the auditions, you must bring a dish that you have already prepared with you for the judges to try. The audition location will not have a kitchen for you to use so you must bring your dish ready to go. There will be no warming of food at the event. You will be given a few minutes to get your presentation ready and plate your dish.
The list of open calls for the show is below. Some locations have not been announced yet and more cities may be added at a later date.
OPEN CALLS ARE FROM 10AM to 6PM
Phoenix
Saturday October 5th 2013
Embassy Suites Biltmore
2630 East Camelback Road
Phoenix, AZ 85016
Parking: Discounted on site for $10. Just say you're there for MasterChef. Multiple other options too
New Orleans
Saturday October 5th 2013
Hyatt French Quarter
800 Iberville Street
New Orleans, LA 70112
Parking: Discounted on site for $15. Just say you're there for MasterChef. Multiple other options too
Houston
Saturday October 12th 2013
Doubletree Suites Hotel Houston Galleria
5353 Westheimer Rd
Houston, TX 77056
Parking: On site for $17. Multiple other options too.
Orlando
Saturday October 12th 2013
Aloft Orlando
500 South Orange Avenue
Orlando, FL 32801
Parking: Discounted on site for $10. Multiple other options too.
Chicago
Saturday October 19th 2013
Columbus
Saturday October 19th 2013
Hyatt Regency Columbus
350 North High Street
Columbus, OH 43215
Kansas City
Saturday October 26th 2013
Kansas City Marriott Downtown
200 West 12th Street
Kansas City, MO 64105
New York City
Saturday October 26th 2013
Denver
Saturday November 2nd 2013
Crowne Plaza Denver Downtown
1450 Glenarm Place
Denver, CO 80202
Parking: Discounted on site for $7. Multiple other options too.
Philadelphia
Saturday November 2nd 2013
Los Angeles
Saturday November 9th 2013