A Disney Parks TV Commercial is now casting Latino Families
Does your family want to go to Disney World and get paid for it? A TV Commercial for Disney will be filming in Orlando and is seeking families with great "Once Upon A Time" stories" who can speak Spanish Fluently.
The family cast in the spot will get a 4 day Disney vacation, passes to the park and more. Filming will most likely be more than 1 day and the footage will be used in a video series for the park. They are looking for families who can relive the excitement of their first Disney trip or have never been to Disney World.
Families that apply and subsequently cast will need to provide their own transportation to Orlando for the audition, which will be held, in person, early next week. They will be allowing families to audition online, over Skype if they absolutely cannot make it to Orlando. The auditions for the Disney spot will be held on the 28th and 29th of next week. Families cast will need to have their own transportation to the video shoot in Orlando which will be filmed at the Disney Park and the Art of Animation resort.
The spot will film beginning on August 11th and families cast should have full availability that entire week. The CD's are seeking Hispanic families which include kids and grandparents. Spanish must be your first language.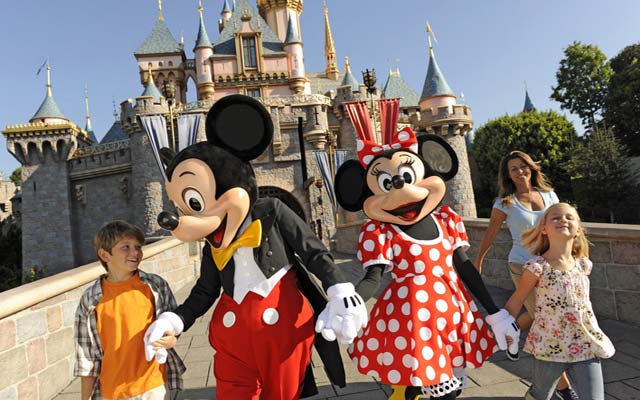 "Disney- Latin Families that speak Spanish"
Have you ever wanted to feel like a celebrity walking throughout Disney World®? If so then this might be a great opportunity for you and your family to "experience Disney for the first time or relive the magical moments of Disney World!" Email us your "Once upon a time story!" to latintalent247@gmail.com
Auditions will be in Orlando July 28, 2014, & July 29, 2014. Based on your story we will contact you to come in to the casting.
We prefer a face to face audition, but if you can't attend the Casting date you can schedule a Skype Session with Heinz Casting In Orlando.
The Families that are cast: ** MUST be available the Week of Aug 11th for the shoot **
 Families would have to have their own transportation to get to Orlando.  Travel will not be provided.
 Resort accommodations and meals are included during filming.
If Cast, you and your family will receive
 A free vacation, which includes "Disney hotel accommodation, and VIP park passes.
 Your Family will be filmed for a video series.
 Filming could be 1 or more days.
 You and your family will be guided throughout Disney World by YouTube
star Sonia Gil.
 Disney Resort accommodations and meals are included during your
shoot.
 Plus, VIP park passes for(a minimum of ) two days.
 Hotel accommodation for four nights at the Art of Animation Resort (Must
be used that week of the shoot.)
 We are looking for real Hispanic families that speak Spanish with a "Once upon a time story."
If you have a wonderful Disney story or have never been to Disney, we want you to email us at Latintalent247@gmail.com and tell us your Disney Story.
Requirements – Hispanic Families with Kids of all ages and some grandparents. Families must speak Spanish ~ should be your first language!