Dallas seeking to cast background actors / extras to play a Hispanic family – Multiple day booking.
The prime-time TNT soap opera 'Dallas' is now filming and casting directors have released a casting call for extras for the series.
The TNT original series is created originally by David Jacobs. The new series is a continuation of the original with the same families on the show.
'Dallas' originally aired in the late 70's and 80's, the series ended in 1991. In 2012 TNT announced that it would be bringing back the series as well as some of the shows original characters. The show brought back JR Ewing who was played by Larry Hagman, Bobby Ewing played by Patrick Duffy and Linda gray brought back Sue Ellen. The 3 original members of the Dallas cast were joined by the new generation of Ewings played by Josh Henderson (JR's son, JR Ewing III), Jesse Metcalfe (Bobby's adopted son Chris Ewing.) Others in the cast include Jordana Brewster, Julie Gonzalo and Brenda Strong.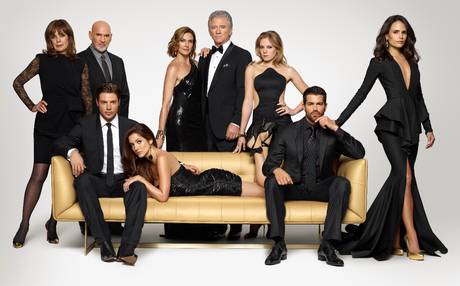 DALLAS BACKGROUND ACTORS: we are looking for the following background players on DALLAS. A Latino family to play multiple days on DALLAS. We need a male in his 50s to play an UNCLE, a female 40s-50s. A female 20s to be a COUSIN and a make 15 to be a YOUNGER COUSIN. The dates are tentatively Monday 02/10, Wed 02/12 and Tues 02/18. If interested and available for ALL the days please email us at extras@legacycasting.com. Please include pictures and phone number if you do not have an MCF profile. Thank you!!
The show films in Texas. Please only apply if you fit the above descriptions, are available on the requested dates and live in the Dallas area.
If you are not familiar with the show, you can check out the shows trailer for its 1st season: