The Divergent Series 3rd chapter "Allegiant" is casting male background extras in Georgia
Looking for a role in the Divergent series? You may be in luck as the project is currently in production.
There is a new extras call out for military looking men who are fit to play the role a soldier. The roles have some very specific wardrobe sizes (see the list below) and all talent applying must be able to fit into one of the uniform sizes listed. The age range here is 18 to 50 ish.
Don't fit the above mentioned role? There may still be a role for you. "Allegiant" has been releasing new casting calls a few times a week. You can check them out here to see if there are any currently that fit your look.
The final chapter of the "Divergent" saga, "Allegiant" will be split into 2 parts with "Allegiant Part 1" coming out around late spring 2016 and part 2 following a year later in 2017.  The movies are based on the Veronica Roth novels of the same name and follow a teen girl named Beatrice "Tris" Prior in a post apocalyptic Chicago. Tris lives in a society where the population is split up into groups based on their traits, those that do not conform to any group are called "Divergent".  In the film, Tris uncovers a plot to get rid of all of the Divergents and becomes part of a growing rebellion.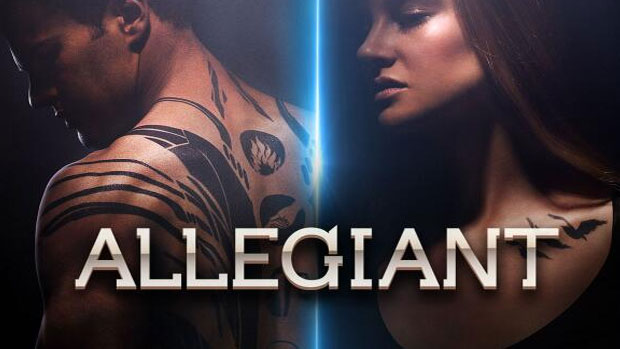 We are casting for Thin or Fit and in-shape people to work Monday & Tuesday (June 29th and June 30th). We have very specific outfit sizes we have to cast people for! Please let us know if you can wear these sizes and you are available:
Ages 18 to Early 50's!
AVAILABLE MEN SIZES – Soldiers:
42 jackets
44 jackets
Size 34 waist pants
AVAILABLE Women Soldiers:
32B Bbust and 25 waist pants
34B Bust and 27 waist pants
34B Bust and 28 waist pants
36B Bust and 29waist pants
36b Bust and 30 waist pants
Please submit your sizes, three photos, your age, height, weight, and phone number in your submission to Element.Bureau@gmail.com.
Please use the subject: THAT'S MY SIZE!
Please confirm availability for both days in your submission