"Captain America 3" is casting kids in Atlanta
The highly anticipated third installment of the franchise will be filming scenes that need many African American kids between the ages of 6 and 13. The scenes will be filming shortly and fittings will be required for the talent cast. The film has quite a few other casting calls out as well, you can see the list of those here.
The new Marvel Studios film will follow the Civil War story line which will find the heroes on opposite sides of each other. Robert Downey Jr. and Chris Evans will reprise their roles and previous announcements have stated that a new Spider-man character will also be introduced in the movie. "Captain America: Civil War" will be directed by Anthony and Joe Russo. The movie's screenplay is written by Christopher Markus and Stephen McFeely. Scarlett Johansson, Chadwick Boseman, Sebastian Stan, Anthony Mackie and Frank Grillo are also part of the cast.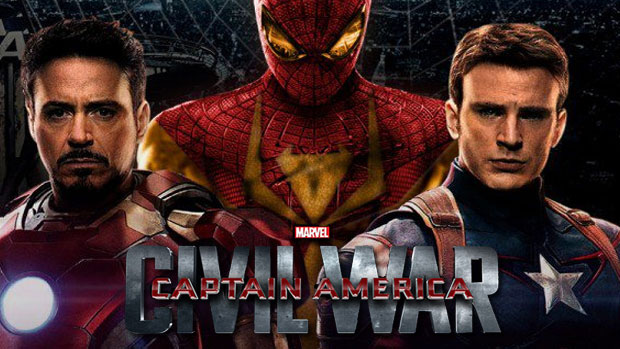 CASTING FOR African Amercan/African CHILDREN:
ages 6 to 13, for an AFRICAN MARKET scene
WORKS in MAY (Works in ATLANTA, GEORGIA)
Thurs 5/14, Fri 5/15, Mon 5/18, Tues 5/19 and Wed 5/20
(African Kids will work at least 2 or 3 of those dates or more. When booked, you will need to keep all of the work dates open).
FITTINGS (in Fayetteville)
– Fittings for the kids will be (FRI 4/24 or FRI 5/1) and all chosen must be available for a fitting.
IMPORTANT NOTES
– Pay rate for kids is $80 for 8 hrs with O.T. after that.
– Kids work a 10 hr day, maximum.
– Fittings are paid ( $16 )
– Again please note that the fittings are in Fayetteville, but the work dates are in Atlanta.
– IF YOU HAVE MORE THAN ONE CHILD IN THIS AGE RANGE, send them TOGETHER with all of their info and photos in ONE COMPLETE email, HOWEVER we cannot guarantee that siblings will both be chosen.
– ALSO IMPORTANT: IF you are already booked to work these dates for these scenes and you have children in this age range that you are now submitting- 2 things: Please NOTE that in your submission (you will need a separate chaperone, age 18 and over, for them on work dates, FYI).
PLEASE SUBMIT TO: sputnikextras@gmail.com
and put "AFRICAN KIDS" in the subject line
PLEASE INCLUDE:
CURRENT PHOTOS – please include at least two- one that shows face and hair well (NO hats or sunglasses)as well as one that is from the knees or waist up -. A photo you can have that was taken recently, in good light, that shows them casual, is best. Photos in African attire or very casual clothes for Africa are a plus, but not mandatory. If you are submitting for more than one child, you may send a group photo or separate photos, but please make it clear which child is which in your submissions.
INCLUDE:
CHILD's FIRST and LAST NAME
PARENT FIRST and LAST NAME (list one main contact please)
PARENT PHONE NUMBER (s) (in XXX-XXX-XXXX format please)
Email address
CITY and STATE where you live (or will be coming from)
AGE of Child
Height (in Feet and Inches)
Weight
Child's size(s)
Boys and Girls pants and shirt sizes and also include SHOE!!
You MUST be LOCAL to the GREATER ATLANTA, GEORGIA AREA (or willing to work as a local hire)