Indie horror/comedy to film in Michigan – Ongoing auditions for supporting roles.
The film project will begin production this fall and will be filming in areas of Michigan. Talent must be willing to work as local hires.
Lyon Productions, the motion picture company that produced such feature films as Little Creeps, Monsters on Main Street, and the upcoming television sitcom Roommates is currently casting
for the new horror comedy Thursday the 12th. "This Year, Evil Arrives Early!" Brad Leo Lyon is directing.
Casting is ongoing. Please submit directly by email to after reviewing the following character descriptions. Please note, due to a limited budget travel will only be able to be provided very a small number of the actors cast. When applying please include the CHARACTER NAME, your UNION STATUS, and if you CAN or CANNOT supply your own travel to our filming location of MICHIGAN.
This is a paid production. Name/Known talent rate(s) are negotiable, otherwise $125/Day for Union talent and $100/Day for Non-Union talent.
This film is anticipating principal photography to begin at the end of this month.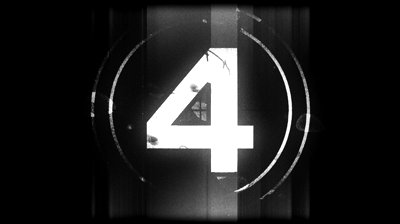 JAMES ROGEN: Male, 26-34, Caucasian
Think James Franco opposite Seth Rogen in such films as "Pineapple Express"; a former film student who still works at the mall, smokes regularly, and hasn't come close to reaching any of his potential; James is an AD and producer type opposite his buddy, who is a creative director without a head on his shoulders; while James is somewhat organized in his film life, he hasn't made much of his real one; he also has a bad habit of being gullible and missing the obvious things in life, such as exotic dancers not really being interested in him; prefer an actor under 5'11", with more of a slender and/or athletic build; actor must reasonably appear to be in his late 20's. Experience is required for this role.
EMMA: Female, 22-30, All Ethnicities
Seth Franco has had a crush on the clothing-store girl Emma for years; in his eyes, she's the perfect girl: sweet, beautiful in a girl-next-door sort of way, caring, sensitive, but can still be one of the guys; she is that ideal girl, only she's someone else's trophy; sometimes the good guy doesn't get the dream girl, especially if he doesn't make the move while others do; never dismissive, but she becomes aware of Seth's feelings after becoming romantically involved with one of his friends; she's forced to balance being kind with her loyalty to another person while feeling some form of a connection to a person who has genuine feelings towards her; to steal a line from another movie, she is the "perfect combination of sexy and cute." Female lead, experience is required.
DARYL: Male, 40+, All Ethnicities
David Koechner-inspired store manager who wants what he believes is the best out of Seth Franco, and that's for him to take over as manager of the store; he has blinders to there being anything else in life but his job and thinks Seth should be focused on it as, in his eyes, he's already a failure as a film-school graduate with nothing to show for it.
LAURA ANN: Female, 18-33, all ethnicities
she'd be a southern belle if she was actually from the south; this coworker of Naomi's is often overlooked by others, but that doesn't prevent her from seeing everything; she's also a closet nerd; in horror movies, the cliche topless girl is always killed early and never the survivor; this may not be the case in this film and Laura's background may not foreshadow her fate; note: anticipate nudity associated with her job as an exotic dancer, including topless and rear nudity.
NAOMI: Female, 18-35
the love interest of James, Naomi is an exotic dancer with no real interest in James but a happy desire to clean his wallet whenever possible; she maintains a flirtatious nature with him, as well as everyone with whom she interacts, though James is oblivious to this fact; she is very surprised to realize when people don't grasp her flirtation is just part of her job and isn't always pleasant when she points it out; often she makes a choice between being harsh or condescending, a vast contrast with her normal work personality; she is a true succubus and unapologetic if you're not aware of this fact; note: she is an exotic dancer and there is nudity for this character, including topless and rear nudity.
BUSTY HORROR MOVIE STEREOTYPE: Female, 18+, All Ethnicities
This is not really her name but that screams who she is–this is because she is actually portraying a character in the film-within-a-film; this role is that of an actress playing the busty victim of a monster in one of Seth Franco's indie films that he is directing; she is being chased by the monster and provides the sex appeal of his movie within a movie indie film, which gets interrupted by his real life; a hopeful actress and intends to use this film to her advantage, and is thankful for being cast; neither she nor Seth are aware of just how far away from succeeding they really are and they are extremely hopeful this film is their big break; to be clear, this role is an extreme satire of the use of large-chested women in films, in similar '"Baywatch" style, slow-motion, and exploitation scenes will be filmed in obvious fashion to express this satire; though no nudity is involved in this character, she will be running around in underwear and a tank top when being chased.
THE DRUG DEALER: 18+
A cross between Andy Milonakis and Kevin Smith, he sells weed at the mall, which is a dying industry as marijuana becomes legal across the U.S.; this is something he struggles with and everyone else is entertained by; may go in the direction of a Jason Mewes style "Jay" character if the person really fits the vision in that direction.
THE GYPSY WOMAN: Female, 18+
With a look resembling a Gypsy/Romani woman, this mall customer is a central character in igniting the events of this film; her agitation is ignited by a mall employee whose lack of interest in his job may put everyone's lives in danger.
SPOOKY STORE OWNER: 50+
Classic gas-station or small-town store shop owner in every horror film; a bit of a hick and rather odd and spooky; truly a character actor; but the sly old devil is aware of how people perceive him and uses it to his advantage.
ROSIE: Female, 25-38
think Melissa McCarthy in "The Heat"; Emma's blunt and raunchy best friend; must have excellent comedic training.
TEEN CUSTOMER 1, 16+
a teen who finds it humorous that Seth and James are around their 30s and still work at the mall; likes to be insulting and gets into an argument with them; local hire only.
THE MONSTER, 18+
minimum 6'2″; this is a role of an actor portraying a monster in a movie within a movie; should be tall; it is preferred but not mandatory that this person is in excellent shape as there is a gag in the opening scene involving him being made to put back on his costume so others can't stare at his abs/body; local hire only.
THUG 1, 18+
a thug who likes holding up roadside stops and gas stations; local hire only.
THE SLASHER, 18+
horror-movie-slasher type who chases the group; local hire only.
All submissions should include a Head Shot, full length unedited candid photo, resume, and links to any footage or a reel. A brief introduction video explaining why you'd be a good fit for the role and how the production would benefit from casting you is highly encouraged. The email to submit to is Brad@LyonMotionPictures.com.