Michael Keaton's new movie, "The Founder" just began production in the Atlanta area and has a new call out for  paid background talent.
The movie's extras casting directors are looking to fill quite a few roles in scenes filming next month. If you live in the area and would love to get done up in 50's style… read on.
The movie tells the story of McDonalds Franchise mogul, Ray Croc who turned a SoCal burger joint owned by Mac and Dick McDonald into a worldwide, billion dollar fast food empire. The movie is set in the 50's when the McDonald's story began….  and a family of 4 could get a meal for under a buck. Casting directors for the film are looking for extras who can pass as being from that time…. no modern haircuts, colors, piercings, tattoos, etc. All roles will require costume fittings and due to period costumes, there are some height / size limitations (see the descriptions below for detail).
ECA is seeking to fill some featured roles in upcoming shoots.  They are seeking some young men in the area to play some of the first McDonald's employees as well men and women to play customers (see the descriptions below). The project is also very interested in finding more classic cars from that era (1955 or older).
"The Founder" will be directed by John Lee Hancock ("Saving Mr. Banks," "The Blind Side") and Robert Siegel ("The Wrestler") is writing the script.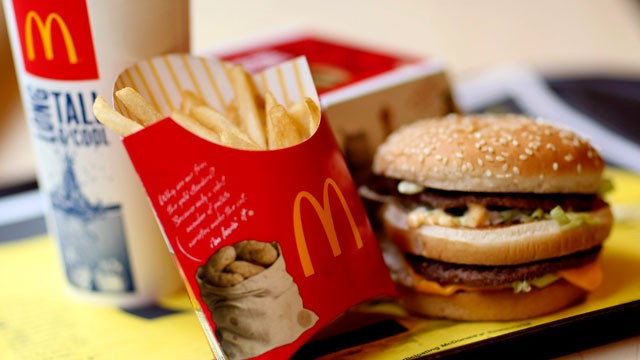 The movie is filming around the Atlanta area this June. Please only apply if you are local to Atlanta as no travel expenses are being paid.
ECA is seeking the following:
Upcoming for 'The Founder' we are looking for a few specifics:
For Monday June 1st and Tuesday June 2nd — Either day we are looking for some caucasian teen types – 18 – mid 20's – Must be 5'11 or UNDER – must be generally slim build — Will portray 1950's Drive In Customers — All scenes film south of Atlanta — Ideally need to be available for a fitting tomorrow in Atlanta – Small scenes seen well – Awesome 50's wardrobe and hairstyles — TEENS in Subject Line
Also for Monday and/or Tuesday looking for males – mid 20's to 40 to portray cooks — MUST be a 30 – 34 waist and available for a fitting at some point tomorrow – COOKS in Subject Line
Looking for some additional men and women 18 – 40 available Friday June 12th to portray 1950's drive in customers that are also available for a fitting tomorrow afternoon in Atlanta.
Upcoming so additional 1950's McDonald's customers for The Founder — looking for African American and Caucasian men and women generally 18 – 50 years old — must be 5'11 or under — guys no larger then a 34 waist — ladies no large then a size 4/6 dress — Must have hair that can pass for 1950's — most scenes currently casting work June 11th or June 12th south of Atlanta — email a recent photo and all contact info along with age and clothing sizes to: founderextras@gmail.com
Caucasian and African American men and women – good looking 30 – 40 years old – Guys must have some hair — no shaved sides etc… ladies just above shoulder length hair or shorter – no modern dyes or highlights — Guys must be 28 – 36 waist 5'8 – 6′ – Ladies must be 0 – 4 5′ to 5'6 only — some featured spots here and all work second week of June — Upscale Restaurant in Subject
Then looking for some featured employees of one of the first McDonald's looking for caucasian, African American and Hispanic guys 18 – 25 years old and again with some hair – no shaved all the way or shaved sides etc… works a few different days in June – Featured rate — McDonald's Employee in Subject
Lastly looking for some restaurant patrons — available 6/1 or 6/2 – on the southside – Griffin/Thomaston area — generally men and women teens — 17 – 50 years old – again must have hair that can pass for 1950's – guys at least some hair – no shaved heads or sides and ladies at least an inch or two ABOVE shoulders or shorter — Southside Patrons in Subject
Still looking for a stand in that will work basically everyday — caucasian male late 30's – 50 – 5'9 – shorter brownish hair and have some set experience, stand in experience great — STAND IN in subject
Lastly always looking for 1955 and older cars especially any on the southside of Atlanta near Griffin etc.
For all — email a recent photo exactly as you and your hair look TODAY and all clothing sizes to:  founderextras@gmail.com ASAP
Be sure to also check out all the other shows that are filming this summer and currently casting extras in the Atlanta area.