Feature Film "A Meyers Christmas" is now filming in the Atlanta area and has a day player role up for grabs.
MHC (Marinella Hume) is looking for an adult (18+) African American actress who looks 24 years old. Actress will be playing a college student in the 80s and the scene will film Sunday, November 29th in the Atlanta area.
Universal's comedy, "A Meyers Christmas"  stars Danny Glover, Gabrielle Union, Kimberly Elise, Omar Epps, and Mo'Nique. Jessie T. and Usher are also part of the cast. "A Meyers Christmas" is about an estranged and dysfunctional family that decide to get together for the first time since the death of their mother. The film will not be out in time for this Christmas and has a release date of November 11, 2016.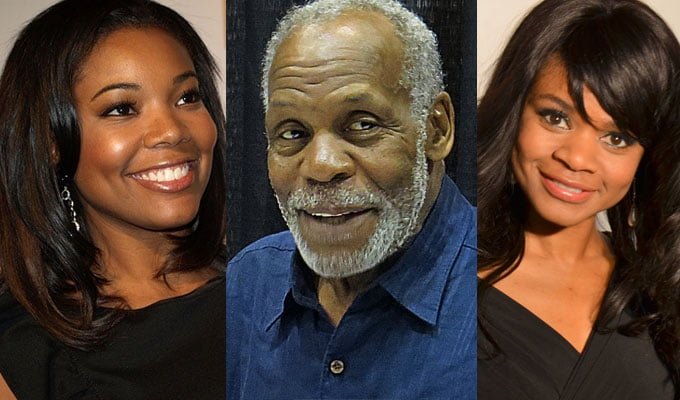 Please only apply if you completely fit the criteria below and live in or around Atlanta.
DAY PLAYER ROLE AVAILABLE.
We are not looking for older adults to portray college student
YOUR SKIN TONE MUST MATCH SKIN TONE BELOW IN PHOTO!
DO NOT SEND PHOTOS IN FULL MAKE UP, this a portrayal of a college student in the 80's
This scene works Sunday, NOVEMBER 29th… After Thanksgiving!
We are looking for a replacement not a replacement of the young lady in the photo but we need someone with that complexion to portray a 24 year-old college student
Must be SLIM
SEEKING REAL AGES 18-24 WITH THIS COMPLEXION ONLY
DAY PLAYER ROLE:
(You must be COLLEGE AGE ONLY) please do not submit if you are over the age limit.
AGE:18-24 years old
HT: 5'3-5'6
Wt: 105-130lbs (Slim Build)
AFRICAN AMERICAN FEMALE
Deep BROWN SKIN COMPLEXION!
Notice her photo is taken with her cell phone. I am not accepting PROFESSIONAL HEADSHOTS, I need you to take your cell phone and take current shots TODAY to compare skin tone!
Send full shot, medium and chest up.
Name
Age
Number
Ht
Wt
Location/Distance to Georgia
RATE: DAY PLAYER/will be discussed
Please send 3 (RECENT PHOTOS) . Use your cell phone to take photos TODAY…
LOCATION:Distance to Atlanta, GA
Email: Mhcholiday@gmail.com
Subject Line: Female 11/29
Please see photo below for the day player role:

The movie's extras casting directors also have a call out for African American kids
A Holiday Film, "A Meyers Christmas"
Now seeking AFRICAN American Kids
SLIM BUILD
Age: 4-8 years old (Med. Brown to Dark skin complexion)
Rate: $64/8
MUST LOOK IN NEED.
PHOTOS MUST REFLECT (IN NEED)…
PARENTS MUST HAVE CHILDS BIRTH CERTIFICATE…
Do NOT SUBMIT IF YOU DO NOT HAVE A BIRTH CERTIFICATE FOR YOUR CHILD.
Film dates: DEC. 16th and 20th (must be available both days)
Send (3) photos reflecting (in need) no HEADSHOTS…
List
Parents Name
Childs Name
Number
Age
Ht
Wt
Location/distance to Atlanta
Georgia Locals only Please.
Email: MhcHoliday@gmail.com
Subject Line: kid 2 days
Please only submit if you live in the Atlanta area as only local talent is being considered.