"How to Say 'I Love You' in…"
Location: Orlando, Florida
Type: Theater
Auditions!!- One Week from Today!
"How to Say 'I Love You' in…", Sunday, March 1st from 3:30p-830p
Foxy Fitness Studio 2787 Old Winter Garden Rd Ocoee, FL 34761
Never in the same place at the same time, George Anthony has been the unattainable love of Nessa's life for as long as she can remember. All grown up and inspired by her dreams, she's determined to find him. Join Nessa and her best friend Sami as they follow Nessa's cosmic roadmap across Europe and find out what happens when fate steps in!
Nessa- mid 20's female; a writer, free spirited nature with natural beauty.
Dan- late 20's male; boy next store, handsome.
Sami- mid 20's female; a teacher, sharp and beautiful with tough side.
George- 30's-40's male; ruggedly handsome, strong and charming.
Greta- late 30's female; German woman with super model looks.
Ansel- early 30's male; German man, very polished.
Barman (Aaron) – late 20's male; British man, warm, playfully good looking.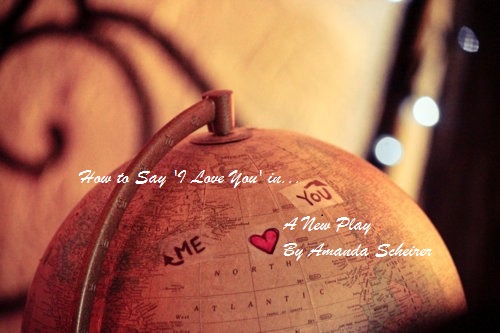 Please prepare a 1 minute monologue or you can choose to read a side from the script. Please bring a resume and current headshot.
"How to Say 'I Love You' in…" is a new play by Amanda Scheirer and will be produced by Without Fear Theatre at The Venue in downtown Orlando on June 12th, 13th and 14th
If you have any questions or can't attend the auditions but would still like to be considered please send a headshot/resume to withoutfeartheatre@gmail.com
City or Location of call: Orlando, Florida
Please submit to: withoutffeartheatre@gmail.com
This casting notice was posted by: Without Fear Theatre