Chicago area casting directors are seeking to fill some paid, non-speaking roles in a Goose Island Brewery TV commercial filming later this week.
4 Star Casting is seeking talent of all ethnicities to play delivery truck drivers in a Goose Island Brewery Commercial that is filming tomorrow. Since this is a TV commercial for beer, all talent applying for the roles must be at least 25 years old in order to be considered. All roles are paid and talent cast will be paid $200 for the 1 day shoot. The commercial will film in the Chicago area on the 1st, tomorrow, so apply ASAP if interested.
CASTING CALL: GOOSE ISLAND COMMERCIAL
NON UNION EXTRAS
DATE: THURSDAY, 10/1
LOCATION: CHICAGO
RATE: $200/10
If you were booked to work on Goose Island last week, please do not apply for this new date! If you submitted, but were not chosen, you may apply.
If you working on Empire on Thursday, 9/30, do not submit for this date, we are casting both, and will know if you cancel on Empire to work the commercial. We will try to get you on another day!
SINCE THIS IS AN ALCOHOL RELATED COMMERCIAL – BY LAW YOU MUST BE AT LEAST 25 YEARS OLD TO WORK ON THIS PRODUCTION. PLEASE DON'T LIE ABOUT YOUR AGE IN YOUR SUBMISSION.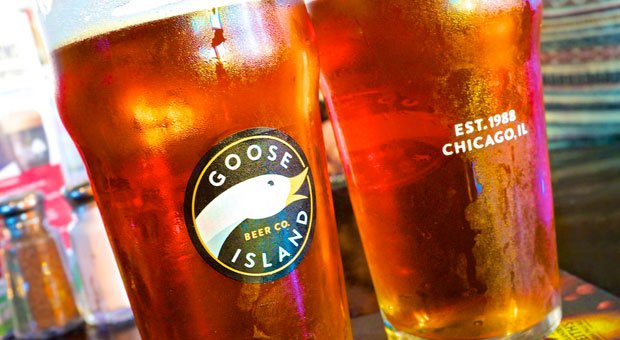 image source Flickr
ROLE: DELIVERY TRUCK DRIVERS
MALE, ALL ETHNICITY , AGE RANGE: 25-40. YOU WILL BE PLAYING A DELIVERY DRIVER. YOU DO NOT HAVE TO ACTALLY DRIVE THE TRUCK. YOU WILL NEED PROVIDE YOUR OWN WARDROBE:
Jeans,
work boots/shoes
Long sleeve tees, Henleys, thermals & hoodies
If interested and available, please send an email to commercials4extras@gmail.com and include:
1) Put DELIVERY TRUCK DRIVERS 10/1 as the subject line
2) Your name, age, height and weight, phone, email and zip code
3) Attach a headshot and/or candid photo or headshot in JPEG format. We need a 3/4 or full body shot as well. Make sure the photo is taken in decent lighting (no selfies), no sunglasses. Show us your style but make sure we can see your face!
NOTE: Rename the title of your photo with your Full Name. You should do this with all of your submission photos.
4) Confirm that you are available to work on Thursday, 10/1
5) Confirm your REAL age in your submission
6) If you have tattoos, please let us know if they are easy to cover with clothing or if they are of your own design, and you can sign a release.
7) Confirm that you can bring the wardrobe listed above
You must be registered our company to be considered.
We will contact you if you are in consideration!