Robert Irvine Show – NOW CASTING – DO YOU HAVE A SECRET?
Location: Los Angeles, CA
Type: Talk Show
NEW NATIONALLY SYNDICATED TALK SHOW IS CASTING GUESTS.
DO YOU HAVE A SECRET THAT YOU WOULD LIKE TO REVEAL?
HAVE YOU BEEN HIDING A SECRET FROM YOUR SIGNIFICANT OTHER, OR A FAMILY MEMBER?
ARE YOU LIVING A DOUBLE LIFE & YOU'RE READY TO COME CLEAN?
IF YES, WE CAN HELP YOU!
BRIEFLY TELL US YOUR STORY, SEND US 2 RECENT PHOTOS OF YOU, YOUR AGE, LOCATION, AND INCLUDE YOUR PHONE
NUMBER AND YOUR EMAIL ADDRESS.
WE'LL COVER YOUR TRAVELING EXPENSES TO LOS ANGELES, HOTEL ACCOMMODATIONS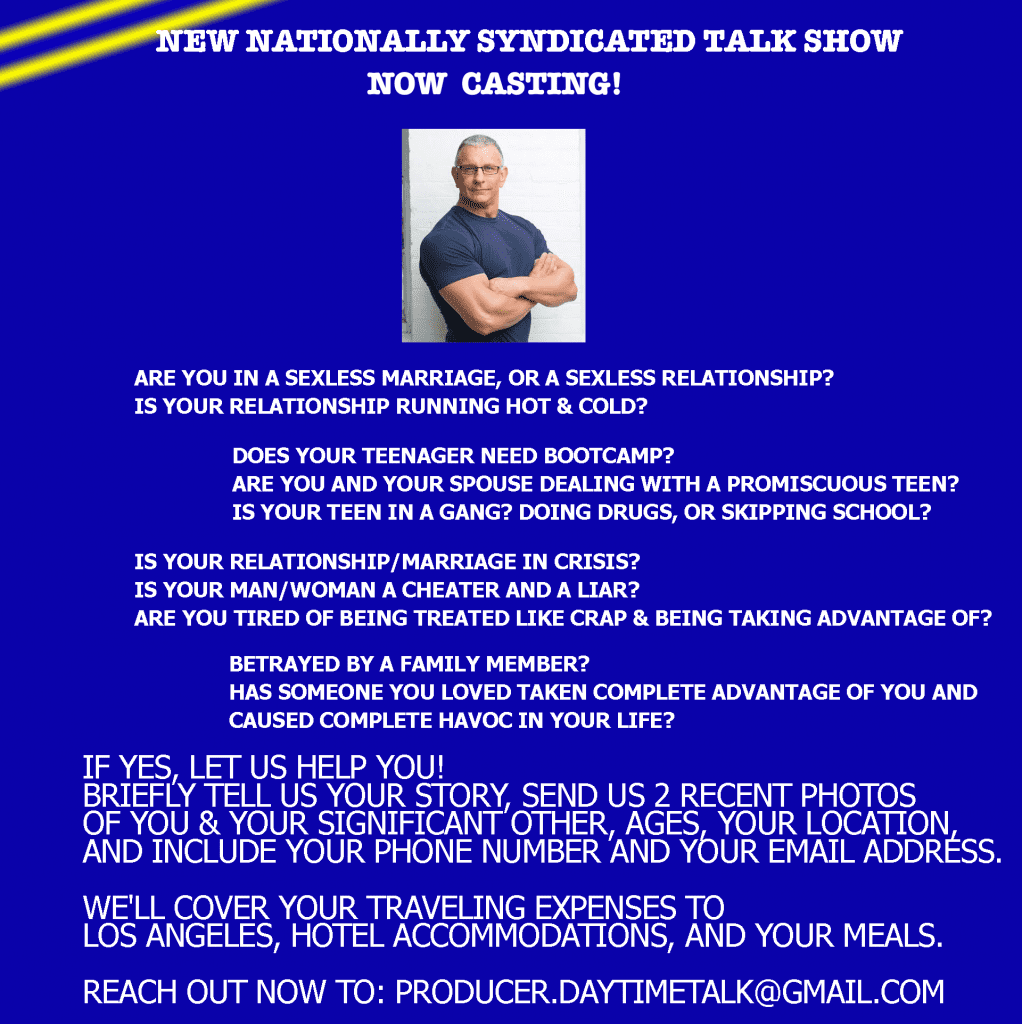 Payment: Paid
City or Location of call: Los Angeles, CA
Please submit to: producer.daytimetalk@gmail.com
This casting notice was posted by: RI Talk Show