Got athletic kids that can take on any challenge?
A new kids show is now casting nationwide for some tough kids who aren't afraid of physical challenges.  The producers of "American Ninja Warrior," have a new show coming out and this time, the competitors are a bit smaller.  Casting directors for the new kids reality competition series are looking for… KIDS , that are up to the challenge of an obstacle course competition show. The casting team is are looking for athletic and fit KIDS ages 9-14 who think they have what it takes to compete on the world's most intense obstacle course and know they have the athletic ability and determination to win.
The new competition show is looking for some fearless kids with a competitive spirit that are ready to take on any challenge and maybe even win a cash prize.
If jumping, climbing, racing and playing sports are some of your child's favorite things to then the producers and casting directors of the show would love to hear all about your kid.
The show is casting now and everyone interested must get their online audition submissions in by the Deadline, which is Friday, May 11th by 11:59pm (PST)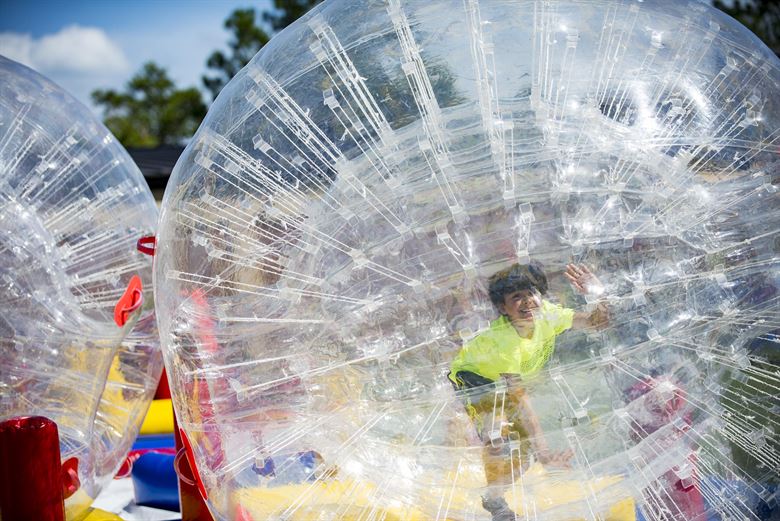 image source af.mil via moody AF
There are quite a few requirements and those interested can check them all out on this page.
Please note that parents must apply for their kids in order to be considered and both parent and child must be legal US residents.  Auditions are only open to kids in the United Stares and the show will be filming this coming summer of 2018.  Kids must be between the ages of 9 and 14 in order to qualify to be cast on the show.
Ready for your kids to take on the competition?
See the casting notice below for the submission details.