FIX MY FEET
Location: Tri State Area
Type: Educational
EVOLUTION MEDIA & A MAJOR TV NETWORK ARE CASTING AN EXCITING NEW PROJECT!
We are now casting applicants for a new show featuring a renowned board-certified podiatrist!
Do you hate the way your feet look and cover them up even at the beach? Are you embarrassed to show your feet to anyone – even family? Do you suffer from extremely FREAKY feet that are affecting your daily life? If you have the most outrageously disgusting feet, we want to hear from you! We are ready to take on any and all issues!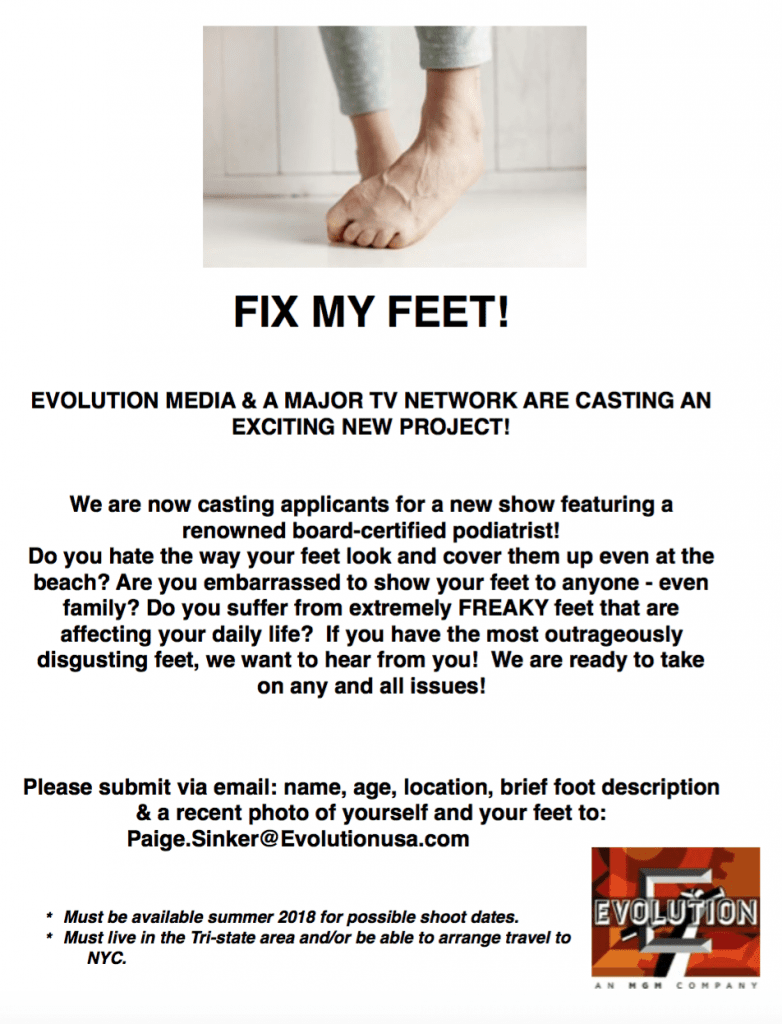 Please submit via email: name, age, location, brief foot description & a recent photo of yourself and your feet to: Paige.Sinker@Evolutionusa.com
Must be available summer 2018 for possible shoot dates.
Must live in the Tri-state area and/or be able to arrange travel to NYC.
Payment: Other
City or Location of call: Tri State Area
Please submit to: paige.sinker@evolutionusa.com by 2018-07-21
This casting notice was posted by: Evolution Media