Auditions for "Frankenstein"
Location: Salt Lake City, UT
Type: Theater
Sugar Factory Playhouse is pleased to announce auditions for their Halloween Special, "Frankenstein," adapted for the stage by Mark Scharf from the novel by Mary Shelley, and directed by the Brothers Green (Travis Green and Brandon Green).
Auditions will be held August 22 and 23 from 7:00 p.m. to 8:30 p.m. at West Jordan City Hall (8000 S. Redwood Road). Callbacks will be held the morning of August 25 by invitation only.
Auditioners should come prepared to read sides from the script (sides will be posted on SugarFactoryPlayhouse.com and on the Facebook event). The directors request that you bring a theater resume and headshot if possible. All roles are open (see cast of characters below). Some actors will play multiple roles.
Rehearsals will begin August 27 at West Jordan City Hall and will generally be held weeknights (except Tuesdays) from 7:00 to 9:00 p.m. and Saturday mornings from 9:00 a.m. to noon. The rehearsal schedule will be adjusted as needed. Performances will be at Pioneer Hall (1137 W. 7800 S., West Jordan, UT) October 5, 6, 8, 11, 12, 13, and 15 at 7:30 p.m. with a 2:00 matinee on October 13.
SYNOPSIS:
Captain Walton is on an arctic expedition when he finds and saves Victor Frankenstein from the cold; Frankenstein has been pursuing the Creature he created and brought to life. Walton retells the tale of the monster's creation and the resulting mayhem as the story, like the creature, comes alive onstage. This thrilling stage adaptation by award-winning playwright Mark Scharf retains all the dread, anguish and heart of the original. The Creature sets out on his own to seek his education and identity, but remains full of anger at Frankenstein for creating him. Frankenstein, filled with remorse, seeks peace and solitude, while trying to keep his bride-to-be Elizabeth and other loved ones safe. When the Creature confronts Frankenstein, demanding he create a female companion for him, the doctor refuses, and the Creature vows the most cruel revenge: he will find and kill Elizabeth.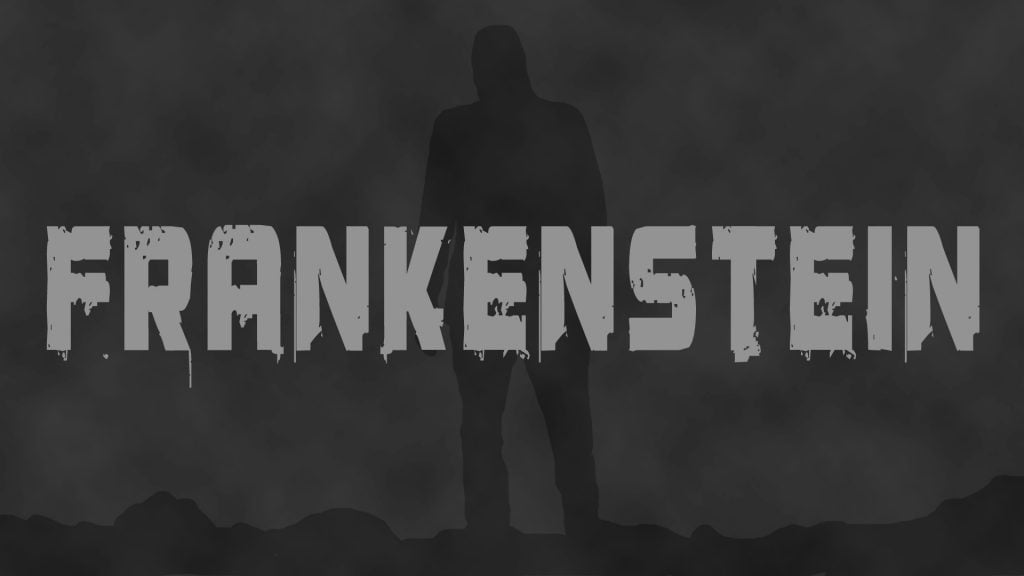 CAST OF CHARACTERS:
CAPTAIN WALTON: (30s to 50s) captain of a ship bound for the Arctic on a voyage of exploration
VICTOR FRANKENSTEIN: (late 20s to late 30s) medical student from Geneva, Switzerland
ALPHONSE FRANKENSTEIN: (50s to 60s) father of Victor and William Frankenstein, a nobleman of Geneva, Switzerland
WILLIAM FRANKENSTEIN: (late teens to early 20s) younger brother of Victor
ELIZABETH: (early 20s to mid 30s) Victor's fiancé
DR. KEMPE: (50s to 70s) Victor's medical professor
THE CREATURE: (mid 30s to late 40s) result of Victor's experiments; hideous to behold, emotionally tortured, with super-human strength; gigantic and menacing
FATHER: (30s to 40s) head of a peasant family struggling to feed them
MOTHER: (30s to 40s) wife of the peasant father
DAUGHTER: (10 to 15) young daughter of the peasant father and mother
GRANDFATHER: (50s to 70s) nearly blind grandfather of the peasant family
LANDLORD: (late 30s to 50s) peasant family's bad-tempered landlord
Payment: Non Paid
City or Location of call: Salt Lake City, UT
Please submit to: sugarfactoryplayhouse@gmail.com by 2018-08-22
This casting notice was posted by: Sugar Factory Playhouse