New Landscape Design Series.
Location: Nationwide
Type: Reality TV
We are producing an amazing new landscape architecture project, transforming the most popular pastime of gardening into a high-stakes TV competition.
We are searching for America's top landscapers (American landscape architectures based within the U.S., or U.K.) to compete in a brand-new format for a U.S. network. Contestants will work in pairs to grow the gardens of their lives; designing, building and planting spectacular landscapes.
This is an amazing opportunity for landscape architects to show off their horticultural design and artistic prowess to the American audience.
If you are interested, you can find out more info and apply via here
www.bettycasting.com/design
Or email – Design@betty.co.uk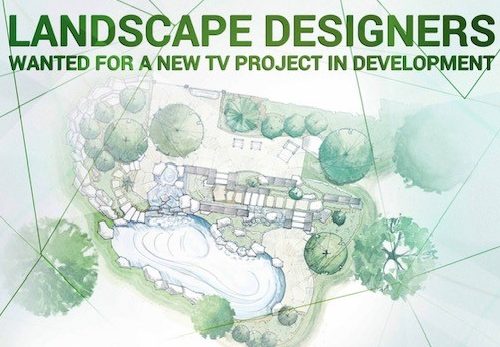 Payment: Paid
City or Location of call: Nationwide
Please submit to: design@betty.co.uk by 2019-08-16
This casting notice was posted by: Betty TV