The Suicide Squad 2 is beginning production in Atlanta and they are casting extras.
Suicide Squad will be directed by James Gunn who is also writing. At the moment, the film is scheduled to be released in the summer of 2021, so fans still have quite a wait ahead.
The film is looking to cast lots of area locals that would like to work as paid extras, stand-ins and photo doubles on set.  There are also probably quite a few featured roles to fill as well.  Those who are interested and live in the area are welcome to follow the instructions below to get their pics and contact information to the casting directors.  The movie will begin filming in September and is expected to film through January of 2020 in Atlanta.  The details are listed below and some roles do require things like "boot camp." prior to filming.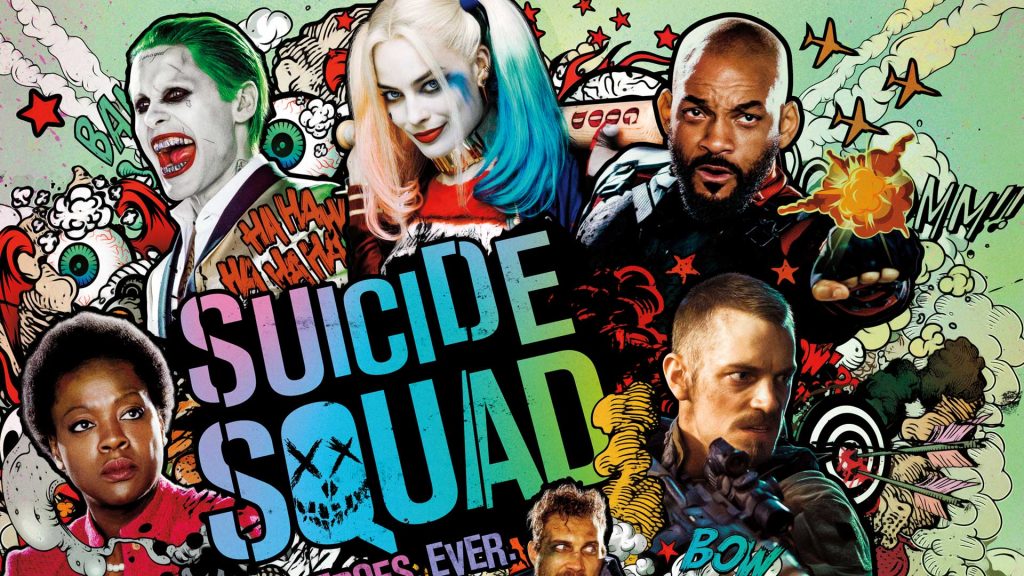 According to GWW, James Gunn's 'The Suicide Squad' is using the working title of "El Dorado." Not much info is floating around about the movie.  It's currently unknown what the story will revolve around, but that working title may be a clue to some gold involved? This will be the sequel to the previous Suicide Squad movie and rumor has it that there will be a change in character line ups.
Collider has reported that the characters,t Ratcatcher, King Shark, Polka-Dot Man, and Peacemaker may be brought into the new movie and reports from this past spring do state that Will Smith may not be reprising his last role as Dead Shot.
Director James Gunn has been dropping hints about the upcoming Suicide Squad movie including hinting that the new film may not even be a sequel, but in fact a reboot of the franchise. While everyone seems to be guessing at the characters which will comprise the Suicide Squad, Gunn also hinted that Harley Quin may be a part of this one. There was also a story in Variety which claimed that they expect Margot Robbie to reprise her role.
Interested?  Here is the casting call:
"EL DORADO" (working title)
Also see https://docs.google.com/document/d/1aS7pp41zqcDv1eQmqMnR0cZwTdgFOoPW_dxZ7yp9-Qo
YOU MUST BE LOCAL TO ATLANTA.
Men and Women for our PANAMA NIGHT CLUB- this is a really great scene with all of our lead characters! This is an after hours private club, etc..
Ages 18 to 60
MEN and WOMEN
Hispanic, Black, Asian, Mixed or Middle Eastern looks
WORK DATES: WORKS TUES 10/29, WED 10/30 and THURS 10/31
ALL 3 DAYS!! Each day will start early morning and work until around 7pm or so FILMING LOCATION: ATLANTA (midtown)
FITTING DATES: FITTINGS in FAYETTEVILLE at PINEWOOD STUDIOS
Fittings take about an hour or so, and appointments will be:
THIS WEEK: THURS 10/17 or FRI 10/18
and NEXT WEEK: MON 10/21orTUES 10/22
DAILY PAY RATE: $80 with OT after 8 hrs (Fittings are ¼ check – $20)
SUBMIT TO: extras@TSCasting.com
SUBJECT LINE: PANAMA CLUB
PLEASE INCLUDE:
CURRENT, CLEAR, PHOTOS !!! CLEAR PHOTOS, in GOOD LIGHT!
We need to see current hair length, hair color, etc..
Please send at least 2 photos, one from chest up and from the knees or waist up.
Please send a full length photo and a photo from the chest up.
Please LOOK the part in your photos if you want a chance at being picked!.
Then please List the following
First and Last NAME
PHONE NUMBER (s)
CITY & STATE (where you will be coming from!)- MANDATORY to list this info
Email address
Ethnicity / Nationality!
STATS/SIZES:
MEN: WOMEN:
Age Age
Height Height
Weight Weight
Jacket size Dress size
Shirt (collar x sleeve) Bust/Bra/Cup
Pants (waist x inseam) Waist
Shoe Shoe
AND
PLEASE LET US KNOW IF YOU HAVE WAITRESS/WAITER or BARTENDER EXPERIENCE
AND
List "NEW FACE" or "REPEAT but not used" or "REPEAT but hidden"
AND
List, if any (where, how large, etc…) or say "No Tattoos"
YOU MUST BE LOCAL TO ATLANTA OR WILLING TO WORK HERE
AS A LOCAL HIRE.
https://docs.google.com/document/d/1aS7pp41zqcDv1eQmqMnR0cZwTdgFOoPW_dxZ7yp9-Qo