Can your grandma, or grandpa cook? Does she live in the Los Angeles area?
If so, here is a chance to nominate your grandma or grandpa to be in a television cooking show. Tastemade and a digital network are holding a casting call for fun grandparents in the L.A. area for a brand new cooking show. Does your grandma make a certain signature dish that the entire family talks about?
This new heartwarming show will feature these time honored dishes as well as the cook whose recipe it it…. your grandparent.
See the casting notice below for the details on how to nominate your grandparent.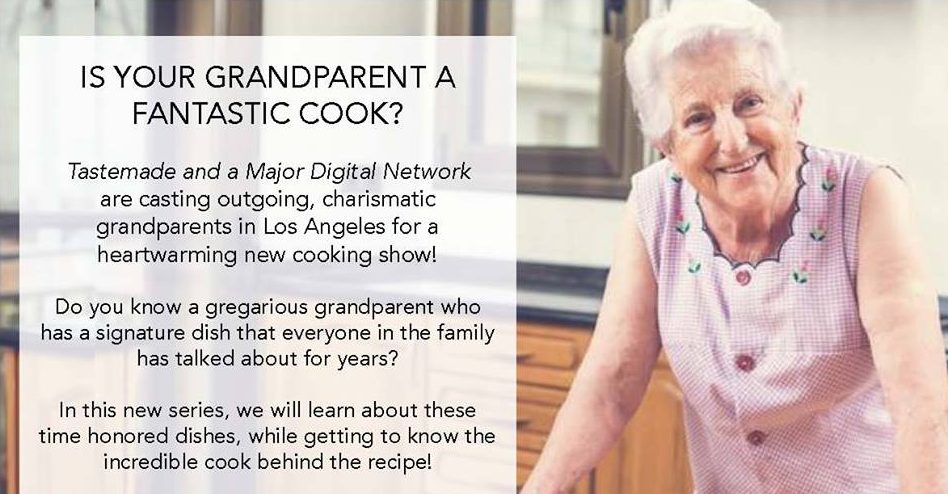 We all know that Grandma's cooking is the best! I'm working on a new series about Grandmas/Grandpas who are amazing home cooks.
If you know any charismatic seniors in the Los Angeles area, please send them our way!
We will spend an episode with them as they teach us about one of their signature dishes.
There is pay for the selected seniors. Nominate your bubby/nana/nonna/papa today! Email: Casting@Tastemade.com