Disney Theater Auditions for Lead Role.
The Disney resort in Shanghai is now holding online, video auditions for the title character of Moana , in the live production of Moana.
The show is accepting auditions via video from singers that are 18+ and would love a chance to perform in Shanghai.  Please note that this is for the Disneyworld Resort, live stage production of the popular animated film.  Those interested in applying for the vocalist / singer role, online, may follow the instructions listed on this page to get their video audition to the Disney casting directors.
Disney resorts produces and performs live versions of many of their popular classic films all over the world.
About Disney's Moana:
The show is based on the 2016 movie of the same name. The story, set 2000 years ago in the fictional world of Ociania where a teen girl sets off on the adventure of her life. Fearing that her people are in jeopardy, Moana decides to set sail in search of a far away, mythical island. Maona must sail across the open ocean on her quest and runs into mythical creatures and and amazing worlds on her journey. Joining Moana on her journey is her pot bellied pig and a demi God named Maui who was played by Dwayne "The Rock" Johnson in the animated film.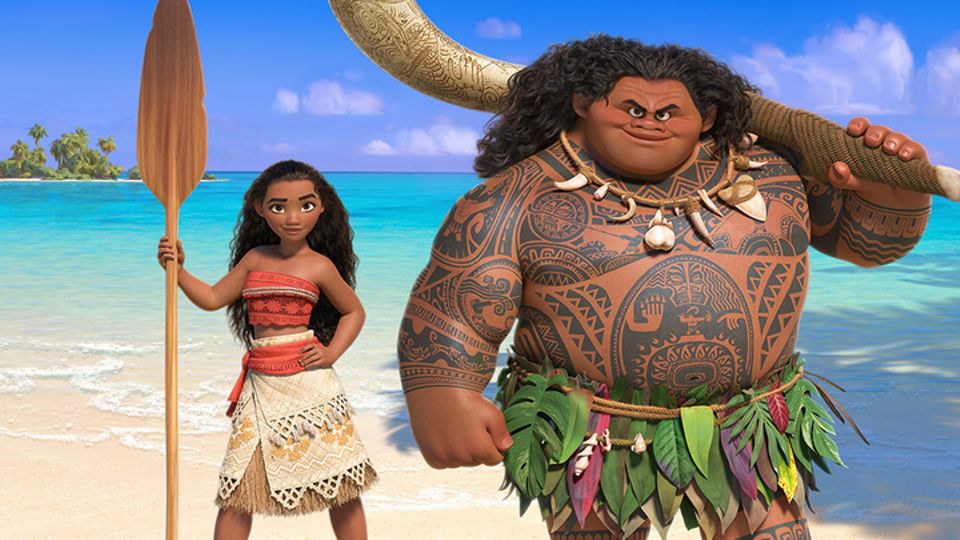 Casing notice:
Online Vocalist Auditions for Shanghai Disney Resort
These music theatre performers/vocalists portray the title character from the Disney film
Moana.
Performers should be strong storytellers and demonstrate a strong and dynamic singing voice with vocal and emotional range.
Performers should have acting experience, be strong movers,
and demonstrate expressive presence and flair.
These vocalist performers will be featured in stage shows and possible special events.
This is an exciting and unique opportunity to be a part of the Shanghai Disney Resort cast and share the magic of Disney with millions of guests!
Shanghai Disney Resort offers a competitive salary, housing, and benefit package.
Seeking:
Moana:
Vocal range: A (below middle C) to C# (minor 9th above middle C)
Apply at SHDR.Auditions.International@Disney.com
with the subject heading "MSA MOANA Vocalist Application"
Application requirements are listed below.
The application deadline is January 8, 2022.
To be contracted, performers must:
be at least 18 years of age.
have a current passport valid through at least June 30, 2023.
be available for a contract period beginning between March and May 2022 through December 2022 (with an opportunity for renewals).
be ready and willing to relocate to Shanghai, China, for the duration of their contract.
Included in your application, we request the following:
Your CV/resume (including contact information, current location, and an indication of your vocal range – top note, low note)
Your headshot and two selfies (see note below)
A short video (one minute) in which you tell us your favorite travel experience.
A video of your best 16 bars from two music theatre or Disney songs sung to piano accompaniment.
The videos requested above must be current (now); do not reuse video from previous applications.
Do not use filters or video/sound editing for these videos.
If available, a short video reel (one to two minutes) of your performance work is welcomed.
Videos should be sent by unlisted video link. Do not send in file format or via a file-sharing site.
Our Talent Casting Director will review all applications.
Failure to provide all required photos/video, or submitting filtered/enhanced versions, may void your application.
The Talent Casting Team will be in touch with further callback material ONLY for selected, shortlisted candidates.
Instructions for Selfies:
The selfies must be current (now); do not reuse past application selfies.
First photo – Straight on photo angle, look directly into the camera, from the chest up, showing full smile.
Second photo – Side profile shot from head to toe. For this full-length body photo, please wear form-fitting attire.
If you wear makeup, a fresh, natural look is best.
Do not use filters or photo editing for these selfies.
For further details or questions, please contact us at SHDR.Auditions.International@Disney.com
Notes on Online Applications:
The applications, submitted materials, and details contained will be used by Shanghai Disney Resort and our Walt Disney Parks Live Entertainment partners.
Candidates must hold the rights to all material submitted by file or via links (videos, photos) as talent casting may need to download this material for internal use.
Applications will be kept on file for current contracts for one full upcoming contract cycle.
Please only one application per performer for this job posting. Multiple applications for the same position may result in disqualification.