The FOX reality singing competition show I Can See Your Voice now casting.
Are you a great singer, a horrible singer, or maybe somewhere in between?  No worries because you can be the "Secret Voice" and actual singing ability doesn't actually matter.
The FOX show I Can See Your Voice is gearing up for a new season and is currently holding a casting call for all the above.  The show is looking for people who would like a chance to be the secret voice on the game show.  Good, bad or indifferent…you have a shot to get on "I Can See Your Voice."
I Can See Your Voice is a FOX singing game show where contestants try to identify the good singers from the bad…without actually hearing them sing. The show premiered in 2020 and is an adaptation of a game show from South Korea. Korean-American comedian Ken Jeong hosts the show. This is a game show and the contestants compete in multiple rounds in an attempt to win 100k.
Ken Jeong serves as the show's host and the game show includes a rotating panel of celebrities which serve as detectives. The show is meant to be comedic and the celebrities are comprised of a mix of comics, pop culture show hosts and some music artists. Celebrities are there to see if they can help contestants figure out who can and who can't sing, without ever hearing anyone actually sing. The show includes lots of clues, lip-synch challenges and some questions and answer sessions.
If you have never seen "I Can See Your Voice" check out the highlights: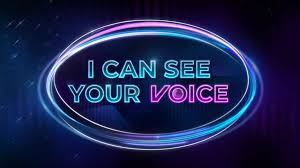 About the show:
Each week one contestant will have the chance to win a cash prize if he or she can tell the difference between the good and bad singers, without ever hearing them sing a note. Helping the contestant navigate through rounds of lip sync challenges, hilarious hidden clues and true-or-false evidence will be a panel of celebrity comedians/experts and a musical superstar. In the end, the singers whom the contestants pick will reveal if they are good or bad in a duet performance with the musical superstar, resulting in an amazing musical collaboration or a totally hilarious train wreck. – via FOX
Interested?  See the below casting notice for info on how to apply to be on I Can Hear Your Voice.