Now casting people in need of some adventure in THEIR city.
Season 2 of Finding Adventure with Kinga Philipps.  The shows casting directors are looking for adventurous people within certain cities around the US.   While the show will be filmed in different cities across America, the auditions will be held over video.  The show has set up a code folks interested can scan to go to the
Casting for the show will be zoom auditions.
About Kinga Phillipps:
Kinga Philipps is an award winning TV journalist, writer, producer and fellow at The Explorers Club. She is also an adventure travel writer and avid environmental advocate….all done with a sense of humor.
Season 2 of Finding Adventure with Kinga Phillipps is now casting for people that would love to go on an adventure in their city.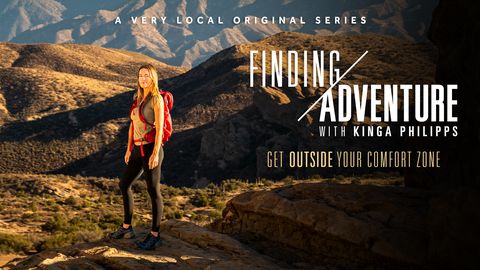 The show is casting people that live in the following cities:
Albuquerque
Milwaukee
Monterey
Greenville
Manchester
Cincinnati
Louisville
Savannah
If you live in the cities listed above, would love a chance to go on a local adventure in your city and are ready to break out of your comfort zone to experience the nature around you, check out the casting notice on this page for instructions on how to submit for the zoom audition.