Get on The Price is Right.
The long running TV game show is coming back with new episodes and is looking for new contestants to take on the pricing games to possibly win 1000s in cash and prizes.  The show will begin filming next month and has an online casting call open for people who would love to get on this iconic game show.
Come on down! – "The Price Is Right" may be looking for you and the show and it's casting directors have setup an online submission process so those interested can apply to the casting call online via a form.  Be sure to also check out all the other game shows that are now casting.
The long running CBS game show aired its first episode in 1972 and is still going strong. Originally hosted by the game show icon, Bob Barker, the game show has been a staple of morning TV for decades. Drew Carey now hosts The Price Is Right and the daily game show features people who need to guess…. the price.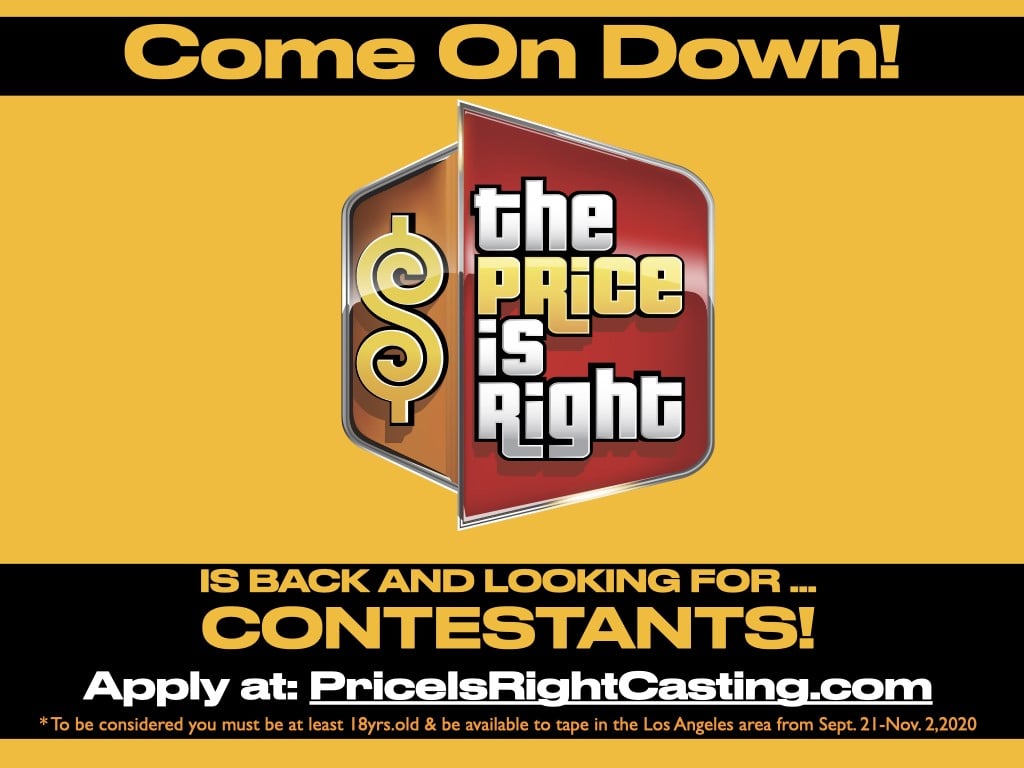 The Price Is Right is filmed in the Los Angeles area and features contestants from all walks of life, desperately trying to guess the retail price of particular items to maybe make their way through the pricing games and get to the showcase showdown.
Please note that they are only looking for potential contestants that are over the age of 18 for the 2022 / 2023 season of the show.  Interested?  See below for details on how to get on the Price is Right!

Now Casting:
We are looking for amazing contestants to be on The Price is Right with Drew Carey himself.
This season could be your chance to win a car, cash, or amazing prizes.
If you are a huge fan of the show and haven't been on a game show in the past year, we want you to audition.
Apply now at:
https://fremantle.formstack.com/forms/the_price_is_right_2022