Chicago PD & Chicago Med Casting Call in Illinois / Wisconsin area.
With the strike now over, productions of popular TV shows like Chicago PD and Chicago Med are beginning production for the new 2024 season.
The shows will begin filming shortly in the Chicago area and the extras casting directors have put out their first calls.  The show generally casts stand ins, photo doubles and extras from in and around the Chicago area.
The three NBC Chicago shows generally film around the same time in Chicago and NBC's Chicago Fire has also released a casting call for stand ins and extras.
"Chicago P.D.," a police procedural drama, is a key component of the acclaimed "One Chicago" franchise. Premiering in 2014, the series is set against the dynamic backdrop of the Chicago Police Department's Intelligence Unit. Led by the dedicated and often intense Sergeant Hank Voight, portrayed by Jason Beghe, the unit navigates the complex challenges of law enforcement in the Windy City. "Chicago P.D." delves into the personal and professional lives of the officers as they tackle high-stakes cases, confront moral dilemmas, and form unbreakable bonds. The show is celebrated for its realistic portrayal of crime-solving, its diverse ensemble cast, and its exploration of the moral gray areas that law enforcement officers navigate.
Over the years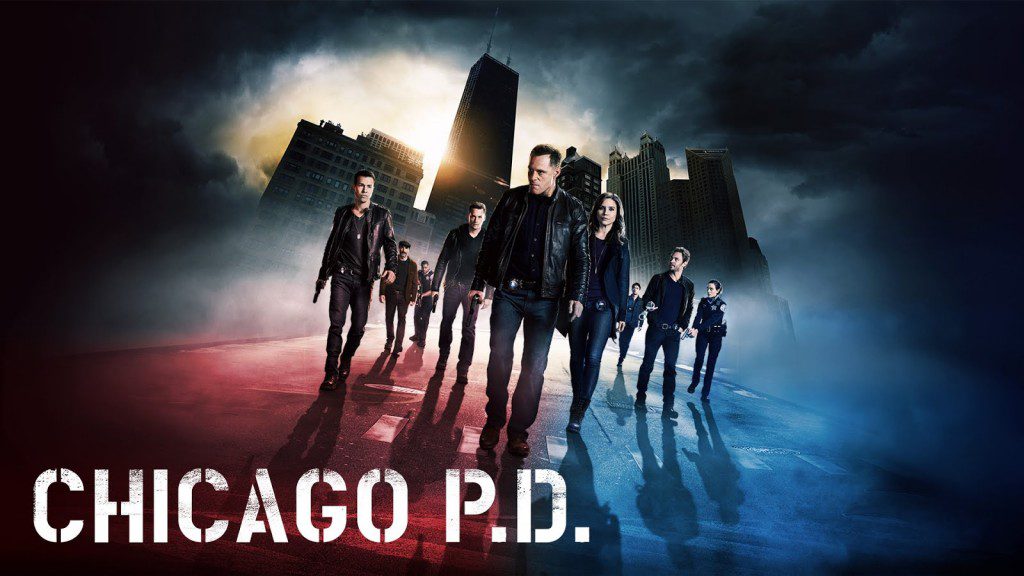 Please note that these are non speaking extras roles and casting directors are only considering people who are local to Illinois and Wisconsin as no travel expenses are paid.
Chicago PD & Chicago Med – General Background & Director Selected Roles.
We're collecting submissions for Episode 1101 of Chicago PD and Episode 901 of Chicago Med.
Please note that since Chicago Med begins filming later than Chicago PD, we are not accepting general submissions for Med yet.
PD starts filming Monday 11/27, Med starts filming Wednesday 11/29. This submission form is for general PD background roles, which means they're open to any gender, ethnicity, ages 18 and older.
You must be graduated from high school and not attending classes at the time of submission. General background roles pay $126.40/8 + $35 auto bump (if applicable).
The pay rate is a flat rate for any time worked up to 8 hours (it is not an hourly rate), with time + 1/2 after 8 hours. No red or white vehicles, please.
Here is the link to the PD general background form: https://forms.gle/NnYpMVCWHBpG8KBR6.
You can submit via email if you prefer. Chicago PD: cpdbackground@gmail.com
Use the subject line: EPISODE 1101 SUBMISSION.
Make sure to include ALL the following info, in order to be considered:
– LEGAL FIRST & LAST NAME (no nicknames or stage names)
– AGE (No age ranges please. Only your actual age)
– HEIGHT & WEIGHT
– CELL PHONE NUMBER
– ZIP CODE
– MEASUREMENTS
(MALES: Coat/Jacket, T-Shirt, Neck, Sleeve length, Waist, Inseam and Shoe // Example: 44R, t-L, 16.5/33, 30×30, 11)
(FEMALES: Dress, T-Shirt, Bra/Cup, Waist, and Shoe // Example: 8, t-M, 34B, w30", 8 shoe)
– VEHICLE (Year, Color, Make & Model // Example: 2020 Silver Toyota Camry)
– PHOTOS: Please submit a headshot and a full length photo that reflects your current look/hairstyle.
– TATTOOS: Please provide photos of ALL tattoos that can be seen in a short sleeve t-shirt. This includes face/neck, arms, and hands/fingers. If you do not have tattoos, state NO TATTOOS so we don't have to follow up and ask.
-AVAILABLE DATES: Please list all available dates between Monday 11/27 and Wednesday 12/6. We do not film on weekends (M-F only).

DIRECTOR SELECTED ROLES
Please follow the email submission instructions above.
Chicago PD: cpdbackground@gmail.com
Subject line: PSYCH WARD
Role: We are looking for a few patients in a psych ward at a mental health facility. We're looking for the ability to act sedated (think drowsy from medication) for the role. This is open to ages 30s and up, any gender, any ethnicity.
Pay: $126.40/8
Filming date: TBD; please submit if you have open/flexible availability only

Chicago Med: chicagomedbackground@gmail.com
Subject line: HOSPITAL BOARD
Role: We are looking for upscale hospital board members (think someone who has a financial stake in owning a hospital). The director would like to see folks that have a nice, clean cut, professional look. We highly recommend dressing for the role in your submission photo (it helps sell the look), although a wardrobe fitting may be required if selected. This role is open to ages 40s and up, any gender, any ethnicity.
Pay: $126.40/8 + $25 fitting bump (if applicable)
Filming date: TBD; please submit if you have open/flexible availability only