America's Got Talent is holding open auditions this month in New York City. These auditions are only for acts that want to be considered to be on the show. There will not be any tickets available for spectators, audience or people who simply want to watch the tryouts.
So you think you've got talent – Come tryout for the NBC hit talent competition show 'America's Got Talent' – Auditions are coming up for the new 2012  season of AGT!
AMERICA'S GOT TALENT AUDITIONS IN ST. LOUIS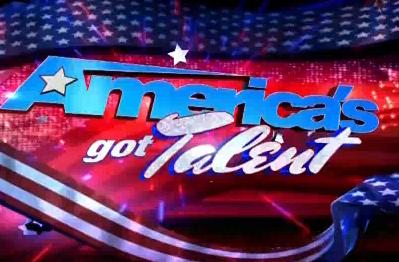 America's Got Talent open auditions are open to any kind of talent and is accepting people of all ages. Animal acts are also allowed to tryout for the show. Please be advised that animal acts will need to bring proof of shots for the animals.
Please be aware that lines to tryout for the show may be long and not everyone may have a chance to be seen by casting directors.
America's Got Talent is allowing acts to bring support such as family and friends to the tryouts, however only the actual person auditioning will be allowed into the audition room. Others will need to wait outside. The only exception will be for minors. Minors will need to be accompanied by a parent or guardian into the audition.
EVERYONE will be required to present a photo ID in order to attend the audition, including friends and family.
Minors CONTESTANTS AND SUPPORTERS without a driver's license may use a school ID or acceptable substitute (such as a yearbook page that includes a printed name with photo AND a birth certificate matching the name). If the minor is too young to have any form of photo ID, then that minor's parent or guardian should present a photo ID and the child's birth certificate that includes the parent's name with the child's name on the certificate.
Contestants will need the following:
Talent should pre-register with America's Got Talent prior to audition date – You may pre-register here
America's Got Talent Tryouts 2012
October 8th 2011 and October 8th 2011 at the  Jacob K. Javits Convention Center of New York
AGT tryouts address:
655 West 34th Street
New York, NY 10001
Doors open by 8am. Close at 7pm.
Enter at 11th Ave and 35th Street. Doors open by 8am and close at 7pm. Open to any age any talent.
More cities also have tryouts scheduled – The AGT team will be holding auditions in other cities around the U.S. looking for the hottest new acts and talent of all kind. AGT will be in St. Louis in October, D.C. Anaheim, Charlotte, Austin and Tampa as well.
More AGT auditions and Tryouts for America's Got Talent 2012
The next scheduled America's Got Talent Tryout (AGT) will be in St. Louis on October 22 and October 23 – St. Louis AGT Auditions