AGT is holding auditions for the 2014 season and is coming to the Baltimore / DC area on Jan 30th 2014 as well as other major cities including Nashville, L.A. and Indianapolis.
Those interested in auditioning can come on down to the Baltimore Convention Center on Jan. 30th 2014 and show off whatever talent it may be to judges Howard Stern, Mel B., Heidi Klum and Howie Mandel in 90 seconds or less.
Due to the large crowds, there are rounds to the audition process. The first round of tryouts will be for casting directors and producers, the producers will then choose who moves on to subsequent rounds and gets a chance to do their 90 second routine in front of the celebrity judges.
So you should come prepared with a 90-second audition and come dressed to really impress. The casting team and producers are not only looking for raw talent, they are also looking for people with great energy and tons of personality that will keep the viewers tuned in.
The AGT talent search is on and the shows auditions are also coming to the INDIANA CONVENTION CENTER on the 25th, SOUNDCHECK NASHVILLE on the 28th, GREENSBORO MARRIOTT DOWNTOWN on the 29th, BALTIMORE CONVENTION CENTER on the 30th, RHODE ISLAND CONVENTION CENTER on the February 1st and the LA BILTMORE on February 8th and 9th!
AGT producer, Jason Raff told the Avenue News in Baltimore that they are expecting a few thousand people to come down and audition. This will be the first time ever that the show is holding an open casting call in Baltimore. He also said "We love coming into new cities. We're looking forward to coming to Baltimore," and that they "are open to any age and any talent — dancers, magic acts, people who do weird things with their body."
AGT tryouts 2014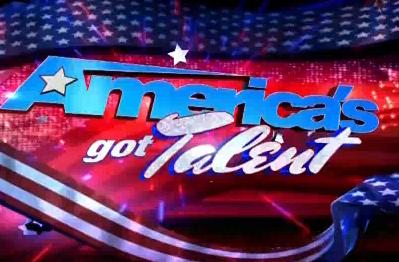 Jason Raff had a few tips for those coming to audition in Baltimore or any other city…
Show off your personality.
Just do it and don't let nerves get the best of you.
Try not to be average or mediocre.
And here is the Don't Do list:
Singers, do not perform an over done song such as the following

At Last
Summertime
Crazy
You Raise Me Up
The Climb
Ain't Got You
Listen
Firework
Halo
Someone Like You
Fallen
I'm Yours
I Will Always Love You
Who's Loving You

Dancers, don't mix too many songs into your routine. The show recommends only performing to 1 or 2.
All other acts, don't plan a routine that wont work in the audition room or in a large theater.
For those planning on heading down to the convention center to audition, be sure to pre-register on the website first to ensure that you get your 90 seconds in front of the judges. However, online registration is not mandatory. You can just show up at the venue if you forget to register. If you do register online, they will try to send you an email reminder when the date is approaching as well a time to show up. Keep in mind that they are expecting thousands of people,auditions are open to the public and are "first-come/first-serve." If you arrive too late you may not have a chance to tryout for the show.
AGT casting directors and judges have had a very busy month. There are 4 auditions coming up and last weekend the team was in Houston, Texas.
With the talent search open to acts of all ages, America's Got Talent has brought the variety format back to the forefront of American culture by showcasing performers from across the country. Have you got what it takes to be one of those acts? Come down and find out.
You can also check out the AGT 2014 full casting call schedule.
Here is a video of One Direction (1D) performing on America's Got Talent.