The interactive game show 'Lets Ask America" is now casting contestants for the new season
Where: San Diego
Type: Reality TV / Game Show
NETWORK GAME SHOW Auditions are coming to the San Diego area. Win up to $35,000 by answering, fun, "Family Feud" style questions via Skype! Have you ever dreamed of being on a game show? How about one from your very own home? Well, this is your chance! Let's Ask America is holding a contestant casting call looking for fun, outgoing, opinionated contestants that want to win thousands all from the comfort of your home.
San Diego residents can come on down and meet with the show's casting directors on the 27th at the Westfield Horton Plaza. Casting directors will be there between the hours of 11 AM and 3 PM, meeting with potential contestants. If you have a great personality we want to meet you!
SEASON 3 OF "LET'S ASK AMERICA," A DAILY, HALF-HOUR, TELEVISION GAME SHOW PRODUCED BY TELEPICTURES AND WARNER BROS. AND HOSTED BY KEVIN PEREIRA ("ATTACK OF THE SHOW"), IS SEARCHING FOR CONTESTANTS! WIN UP TO $35,000!
Contestants answer polling questions about a wide variety of fun, edgy and compelling topics. "Let's Ask America" gives contestants the chance to win cash from their couches via Skype. Every day, four contestants will be chosen to play the game and win cash (up to $35,000) via web-chat from their home!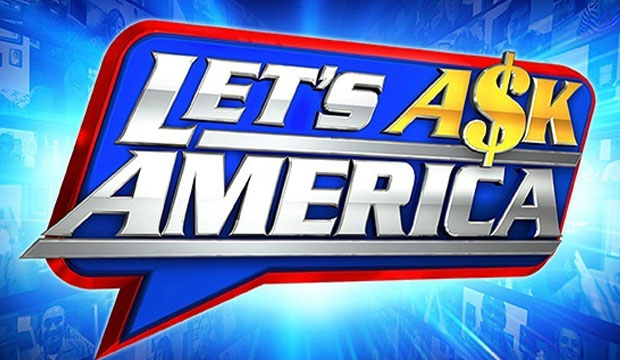 The game is simple: "Let's Ask America" polls America about fun and irreverent topics to find out what people are thinking (e.g. Which of these shows did a group of prison inmates say they would choose to watch in their cell for an entire year? a) "Dr. Phil," b) "Days of Our Lives," c) "The View"). Then, all the contestants have to do is correctly predict the answer. The prize money increases with each question. There are three rounds and at the end of each round, the contestant with the lowest cash total is eliminated from the game.
To apply, go to: http://www.letsaskamerica.tv/
Must be 18+
Payment: Paid
City or Location of call: San Diego
for more info email: LetsAskAmerica@gmail.com