The Real Life Of Jimmy Smalls
Location: Houston, TX
Type: Web series
If anyone is interested in being part of the crew you may submit as well.
This project is rated R/Mature
All actors must be between the ages of 21-26 for these roles.
We're also looking for Black and Latino men and women between the ages of 38-55 for older roles.
Series Synopsis:
Finally graduating high school, Jimmy Smalls now has to worry about something else, moving out! Now that he's finally feeling like an adult, he see's everything and everyone differently now, and has to take on adult situations. But now that's he's out of high school, he's gotta find out what he's gonna do for the whole summer.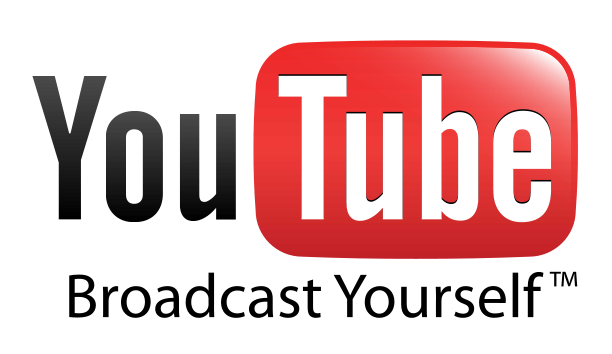 Main Characters:
Jimmy – as a young black man, Jimmy is just now graduating high school. Due to his mom for holding him back at a younger age, he graduated at the age of 19. Since the day of his graduation it will make 6 months since him and his girlfriend Tyquisha have been together. But still, living with his single mom who's desperate for a man and gambling away her work check, plus two younger sisters where one is anxious to be grown at the age of 15, makes life no better. As Jimmy is unsure about what he wants to do with his life, he knows that getting a job and moving out of the hood is at the most of his concern.
Shawn – same age as Jimmy. Has a sister, Hailey. Shawn who is Jimmy bestfriend since elementary Graduated a year before Jimmy and Que his bestfriend from middle school. Shawn is now on his second year of college for his Bachelors in business is back home for the summer in boring old Shady Grove, Texas a small town near Dallas. While Shawn is home he reconnects with his best friends Jimmy and Que and having a summer job working for his dad's pest control business, he meets Ebony, a client who's house he's sent out to spray. Ebony isn't exactly the type of girl Shawn thinks she is. After the drama with Ebony, Shawn comes up with the idea to not go back to Woodson University and get an apartment with his best friends and finish school at Lyric Park Community College. But, things don't always play out as their planned.
Que – wild and ruthless. Que who dropped out of school his junior year is 18 the youngest of the crew young dumb and has no direction. Que believes in reppin his hood lyric park till he die, which means he live by the street code get it by any means. Que was raised by his grandmother his mother Debra who's a addict to coke can't afford to raise her son and support her habit and his dad who's never been in his life makes Que feel he doesn't really have a family and goes and join the local gang the lyric park squad. After the idea of getting an apartment with his bestfriends Que decide's to leave the gang. The gang doesn't like that and feels betrayed and now there out to get Que which cause's a lot of drama for him and his best friends
Hailey – Shawn's little sister, smart beautiful and studying in cosmetics. Hailey a 18 year old student at Shontae's School of cosmetics is trying to embrace her career and get away from lyric park but can't seem to focus on school trying to deal with the drama from her boyfriend Felix. Hailey now has to decide weather or not to stay with Felix or drop him and finish school. After battling with her heart on whether she should be with Felix or Jimmy, Hailey soon find out why everyone didn't want her dating Felix.
Monica – Hayley's best friend. Young, ghetto, and wild. Monica 18
is tired of putting on the "good little girl" act for her parents. She's tired of sneaking out to go party with her friends and lie about where she's at. So, one night at a get together she meets Fresh, 30-something year old pimp. Now that she's 18 and graduated high school, she decides to move out and move in with her new boyfriend, Fresh. Not knowing that's he's really trying to pimp her.
Felix – Hailey's boyfriend. Felix is 21 year old local high school football star gone bad. Felix is the biggest drug dealer in Lyric Park, since the feds ran every other dope boy off the block. Felix is in love with his girlfriend Hailey but is struggling with some anger issues. Felix lives with his dad who is a single parent and strict on Felix's ass. But, Felix's dad Joe is diagnosed with cancer. With trying to come up with the money for his dad's operation, he owes a ton of money to his drug supplier, and they only give one warning.
Villages Web series – auditions for actors in Houston
Location: Houston, TX
Type: Web series
This show is rated R/Mature**
In the poverty times of the Indians and Pilgrams, 13 regional villages make up the valley Farland which is under the authority of The Council. The series focuses on mainly six individuals: Xiyon Harver, Leondria Harver, Jauyah Minara, Hestaller Fountain, Van Poxten, Keo Zoenburg.
Characters:
Xiyon Harver (20-26 years old) Caucasian
Leondria Harver (20-26) Caucasian
Jauyah Minara (20-26) Black, tall
Hestaller Fountain (20-26) can be white, black, Indian, or Latina
Van Poxten (20-26) Caucasian
Keo Zoenburg (20-26) Mexican or Indian
Chief Gyullen Harver (38-55 years old) White or Indian
Pat Fountain (38-55 years old) White or Indian
Alasia Harver (38-55 years old) White or Indian
Episode Synopsis:
Chief Gyullen reminisces about when he first became Chief as his eldest son, Xiyon, is being inducted into the Ceremony of Falcons. Pat reminisces about his grandmother's death. Keo is feeling left out from the rest of her family.
Entire Episode Breakdown:
The episode starts off with The Council marching to Ronald Village. As they stand on a podium, Chief Gyullen is beginning to be inducted into the Ceremony of Falcons. A traditional ceremony that every chief and guardian must be inducted into in order to have respect and a voice in the village. Present day, Xiyon is being inducted into the ceremony, which Jauyah and Chief Braiser's family attended as well. After the ceremony they celebrated with festivities and beer. Keo is outside reading books, as usual. She's bored of reading and wants to play, but none of her six brothers and sisters want to play with her. She goes to talk to her aunt who is a conjurer seeking advice. As Pat is the leader of the chief's guards in Fountain Village one of the guards, Trent, starts claiming him as a disgrace to the entire village for letting another family take over the village that has his name on. Pat begins to remember being younger and how Frances Roggen murdered his grandmother. Alaisa tells Chief Gyullen she's pregnant.
Payment: Non Paid
City or Location of call: Houston, TX
Please submit to: department27casting@gmail.com by 2015-10-31
This casting notice was posted by: Department27 Network