TV show holding auditions for models to fill a very featured role.
'Chicago PD' is currently filming in the Chicago area and casting directors are seeking female model types. Can you play a convincing dead body? If so, there is a featured role up for grabs in NBC's 'Chicago P.D.'
The series extras casting directors are seeking Chicago area for a featured role of a dead body… yes, a dead body.  This will not be just any dead body…. this one is called "Aphrodite" and she must be gorgeous. The role is also described as….  the most beautiful exotic dancer, on the likes of Helen of Troy; Aphrodite to the most powerful men of the city.
Casting directors are now accepting model submissions for the role. They are specifically seeking a model type which is 5'7″ or taller and preferably blonde. This is a featured role and pays a featured rate of $250 to $500 per day. See below for all the submission details.
"Chicago PD" airs on NBC and is a spin-off of the "Chicago Fire" series, which is also currently filming the new season also in the Chicago, IL area.  Don Kress, Andre Bellos and America Olivo star in "Chicago P.D." which was created by "Law and Order's" Dick Wolf  and  Matt Olmstead.
Only submit if you fit the description 100% and are local to the Chicago area. Also, be sure to check out all the other  Chicago area casting calls.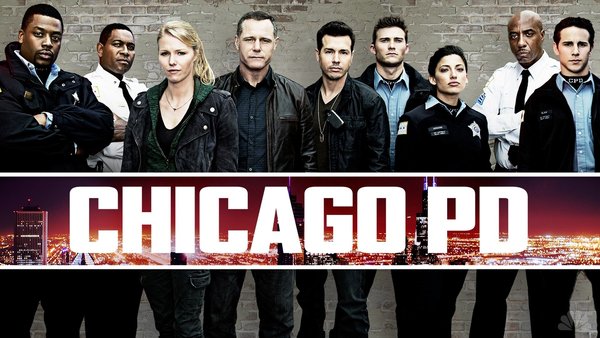 NBC's Chicago PD – FEATURED DEAD BODY Background Role!
NBC's CHICAGO PD: URGENT CASTING CALL FOR FEATURED FEMALE MODEL, DEAD BODY ROLE IN EP 309
Episode films: October 20th – 30th
Special Effects Head/Facial Casting: Monday, Oct. 12th
*ADULT SUBJECT MATTER DISCUSSED BELOW*
"APHRODITE"
Seeking applications from CAUCASIAN FEMALE MODELS.
ROLE: Featured Dead Body in this episode. Character was the most beautiful exotic dancer, on the likes of Helen of Troy; Aphrodite to the most powerful men of the city.
SPECS: Caucasian, Female, early 20s-30s; MODELESQUE: 5'7″ and taller only! Slim and fit. Blonde is preferred, but not a necessity. Applicants should be comfortable in very minimal clothing and implied sexuality. Must also be comfortable with Special Effects Blood/Make-Up. **DISCLAIMER: ONLY SUBMIT IF YOU ARE 18+ years old.
WHAT THIS ROLE ENTAILS: Photo Shoot for candid photos used in the episode, Surveillance footage, and having a cast made of your head.
DATES: Facial & Head Cast will be done on Monday, October 12th [or potentially Tuesday, October 13th] **THE EXACT FILM DATES FOR THIS SPOT HAVE YET TO BE SET. BUT WILL FILMED BETWEEN OCT. 20th – OCT. 30th. Please submit if your schedule is flexible enough to accommodate ANY of the days. We will contact those in the running with more information when more details on time frame are solidified.**
PAY RATE: Multiple day booking at a higher pay rate: 1 day at $250/8hrs. and the 2nd day at $500/8hrs. and time and one half for anything after that. If fit before the first date of work: there will be an additional $25 Fitting Bump to your first pay out. *There is potential for a 3rd day of filming; set at $250/8hrs.
SUBMISSION INSTRUCTIONS:
Please send in your submissions AS SOON AS POSSIBLE. Our producers would like to see selections this evening: Friday, Oct. 9th. As we will need to schedule a facial/head casting session as early as Monday, October 12th.
If you match the description above, have a flexible schedule in the month of October, and live around the Chicago, IL area, please submit and email to the following to TAILSTICKSCASTING@GMAIL.COM with "APHRODITE" in the Subject Line:
**ATTACH MULTIPLE RECENT PHOTOS of yourself; one of which should be a photo of you in a 2 piece bikini or bra&underwear, whichever you feel most comfortable in
NAME:
EMAIL:
PHONE:
ZIP:
AGE:
HEIGHT:
WEIGHT:
FEMALES: DRESS/BUST(+Cup Size)/WAIST/HIP MEASUREMENTS:
SHOE SIZE:
TATTOOS: Please describe size and placement and attach a photo of the tattoo.
AVAILABILITY: Please list any Absolute Conflicts between Oct. 12th-30th.
**PHOTO REQUIREMENTS:** (See photo example below)
Ladies: When submitting, please submit a full body AND headshot photo, well lit, of yourself. One full body photo should be in either bra & underwear or bikini, in front of a solid colored backdrop.
PLEASE FEEL FREE TO SHARE THIS POST WITH ANYONE YOU MAY KNOW THAT MEETS THESE REQUIREMENTS AND MAY BE INTERESTED IN WORKING ON THE SHOW