There is an extras casting call in New York for the NBC TV pilot "Blindspot" which is being produced by Warner Bros.
GWC in NYC is seeking extras 18 to 80 to work on a scene filming this coming Thursday the 19th. The casting directors are seeking extras to fill a variety of roles including pedestrians in the street, tourists, police and others.
"Blindspot," is a thriller / conspiracy series from Greg Berlanti ("The Flash" and "Arrow"). Berlanti is producing the show with Warner Bros Television and Martin Gero("The L.A. Complex," "Stargate: Atlantis") who also wrote the show's pilot. The show will star Jamie Alexander ("Thor") and Sullivan Stapleton (300: Rise of an Empire").
According to Variety, The show opens with a mysterious woman found naked in New York's Times Square area. The mystery deepens when they find that the woman's body is covered in new tattoos which include the name of an FBI agent on her back. The woman seems to have lost her memory and the FBI gets involved in the case. The FBI works to find out the truth about who she is and what happened to her and they begin using the tattoos on her body to fill in the missing pieces of the mystery.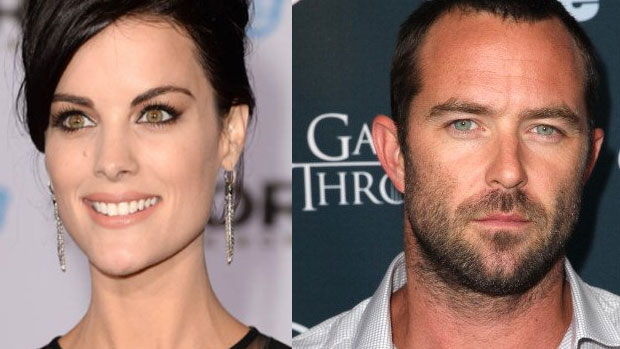 Casting Call for WB Network tv pilot "BLINDSPOT"
Thursday, March 19th (EXTERIOR NIGHT SCENE) for the WB Network tv pilot "Blindspot".
Non-Union men and women, 18-80s age range, to portray NYC Pedestrians, Tourists, Press, NYPD (uniforms provided).
This is a NIGHT SHOOT/ EXTERIOR filming in TIMES SQUARE (MANHATTAN, NY). This will be an overnight shoot, possibly 7pm- 7am. We are filming for spring/ fall season so you will not be able to wear heavy or puffy coats on set.
If you have already worked on this show, please do not submit as we are unable to reuse!
Pay rate for Non-Union Background (aka extras) is $100/ 10 hours.
EMAIL A CURRENT PHOTO (cell phone/ selfie) & ALL CONTACT INFO TO pilots@gwcnyc.com. Write FACEBOOK: [Name] [Non Union] [Times Square Scene] in the subject line:
FACEBOOK, JOHN DOE, NON UNION, TIMES SQUARE SCENE
EVERYONE MUST BE LEGALLY ABLE TO WORK IN THE U.S. AND HAVE PROPER ID TO FILL OUT I-9 INFO/ VOUCHER FOR PAYMENT (Either a valid US Passport OR License/ State ID AND Birth Certificate or SS Card)
NO VISAS (Student or Work) ARE ALLOWED ON THIS PRODUCTION!!
MUST BE AT LEAST 18 YEARS OLD TO WORK.