Fright Fest – now hiring/casting 200 performers for stage shows and haunted houses.
Six Flags in Massachusetts is gearing up for the Halloween season. The company is looking to cast hundreds of performers for shows beginning in August. They are seeking actors who can play monsters, zombies and more. Six Flags also is casting singers, dancers, make-up artists and other crew.
Location: New England
Type: General Performers
JOIN THE ZOMBIE HORDE THIS FALL!
2015 FRIGHTFEST AUDITIONS & INTERVIEWS
JULY 24th – 3pm – 8pm
July 25th – 11am – 4pm
Ongoing for haunt Actors in August – call for dates!
Get paid for a fun job scaring our Guests! Paid trainings and rehearsals.
SIX FLAGS HUMAN RESOURCE CENTER
1756 MAIN ST. AGAWAM, MA 01001
FOR MORE INFORMATION:
413-786-9300, ext.3320
Apply ahead at sixflagsjobs.com
Please arrive early to complete registration.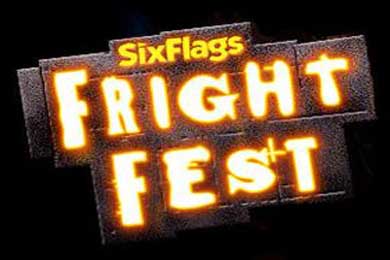 NOW HIRING 200++ ZOMBIES & Performers
ACTORS for: • Stage Shows • Haunted Houses • Midway Monsters
SINGERS – stage shows
DANCERS – stage shows
TECH CREW
MAKE-UP ARTISTS
AUDITION TIPS & INFO
Must be at least 16 years old to apply. Some roles require 18+.
All performers should dress comfortably and ready to move.
All performers will also be asked to read from a pre-written script.
Singers must prepare a verse and chorus of 1 up-tempo and 1 ballad pop/contemporary song to sing a cappella. Singers must also have good to strong dance/movement and acting abilities.
Singers and Dancers will learn a short combination from our choreographer.
Tech & Make-up artist applicants should bring resume and/or portfolio.
Airbrush experience preferred for make-up artists.
MUST be outgoing, enthusiastic, team focused, and able to interact closely with guests.
Must have reliable transportation and flexible schedule.
Must be available for training and work weekends in September & October.
Six Flags supports and enforces a drug free working environment.
Lots of fun and great part time jobs for college students and others seeking temp and seasonal fall positions.
Fright Fest runs weekends from September 26 through November 1st.
Payment: Paid
City or Location of call: New England
This casting notice was posted by: Six Flags New England