USC student film looking for dramatic actors.
Location: Los Angeles, CA
Type: Student Films
We are casting for a USC short film called "Sounds of Thunder" that follows a troubled woman named Jig through a conversation with her husband as he tries to convince her to have an abortion. After the situation escalates and he abuses her, Jig seeks refuge from a neighbor.
Auditions will be held on Wednesday, April 6th at CAZT, 916 N Formosa Ave, Los Angeles, CA 90046. The shoot will take place over one night, most likely Saturday, April 9th.
Character breakdowns are below. If interested, please send resumes and headshots to soundsofthundercasting@mail.com
JIG / Lead / Female / 25 – 35 / Caucasian
As soon as we meet Jig, we can tell that her past has left her troubled. When confronted with her husband's prospect of getting an abortion, she considers it only so their relationship can go back to the way it used to be – when she was in love. Even when her neighbor gives her refuge, she can't bring herself to call the police.
Shoot Days: 1
Non-Union
Copy / Credit / Meal
PAUL / Lead / Male / 25 – 35 / Caucasian
Paul is a generally well-meaning guy, but when he gets worried… he feels the need to relieve it, even if that means hurting those he loves. Our story finds him attempting to convince his wife to get an abortion by expressing that he's looking out for the best interest. Of course, when he has to speak to the neighbor, Paul seems to be the most charming and friendly man on Earth.
CONNOR / Supporting / Male / 20 – 30 / Any Ethnicity
Connor is the nice young guy who lives next door. Fresh out of school, he's never been in a long-term relationship, and he's never been faced with the kind of situation that he frequently hears occurring next door… heavy arguing, followed by crashes and shouts. He's hesitant to get involved, but can't bring himself to stand by and do nothing.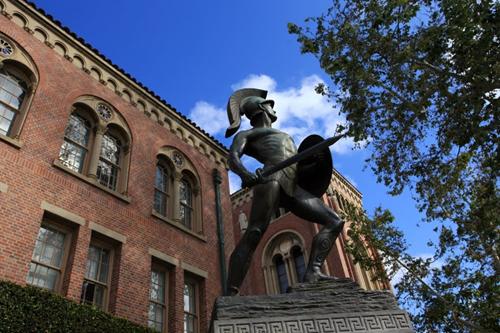 Payment: Non Paid
City or Location of call: Los Angeles, CA
Please submit to: soundsofthundercasting@mail.com by 2016-04-04
This casting notice was posted by: University of Southern California