Atlanta are casting directors with MHC have a casting call out for local Latino talent.
Lee Daniel's, co-creator of FOX's hit series "Empire" is working on a new show for FOX. The show filmed some time back but is now filming some re-shoots and added scenes in the Atlanta area. MHC, the show's extras casting directors are seeking Hispanic extras of all ages.  The scene is set to film this coming weekend and the roles will require an in person interview / audition with the director tomorrow. The scenes will film this coming Saturday in Atlanta so talent interested in the roles must apply ASAP. Please see below for all the details as well as pictures of the looks they are going for.
The upcoming show which was previously called "Star" is described as a music oriented drama. According to a story in The Wrap, the new show is centered on a girl group that is trying to get noticed in the music scene.  The upcoming FOX show will star Jude Demorest, Ryan Destiny and Brittany O'Grady. The report also states that Queen Latifah has joined the cast of "Empire" co-creator Lee Daniels' new untitled Fox drama pilot. The show is set in the Atlanta area and centers around the rise of an all female singing group made up of 3 members.
Interested? Here is the casting notice:
Please only apply if you are local to the Atlanta area and available to come in for an audition tomorrow.
Seeking: Hispanic, Puerto Rican/Latino Males, Females and Children.
Georgia Locals!
Lee Daniels Untitled Pilot.
Seeking: Hispanic, Puerto Rican/Latino Males, Females and Children..
To portray parents of foster children.
ARE YOU AVAILABLE 2 Days (added scene)
1. Tuesday: 4/5 (Director's Interview)
Interview Time: 12:00 (NOON)
Interview pay rate: $16.00
You must interview with the director on
(Tuesday before working on Saturday 4/9)
2. FILM DATE: Saturday 4/9
Pay rate: 64/8
Age: 22-50 years old
(Must have interesting looks)
If you have submitted and received an email, DO NOT RE-Submit…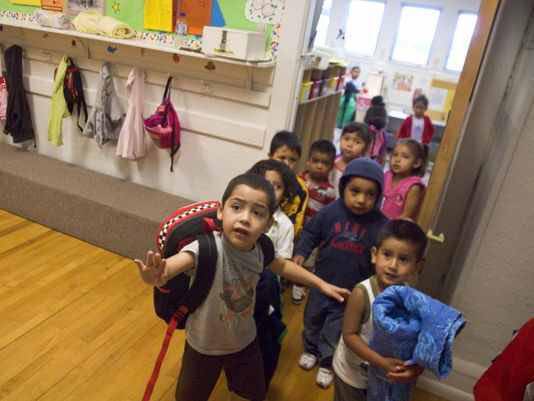 Please be prepared to audition during the interview and work date.
Send 3 photos
Name
Age
Number
Ht
Wt
List Location/distance to Atlanta, Ga
Must be local to Georgia!
Email: MHCPilotReshoot@gmail.com
Subject: H Male 4/5, 4/9
Subject Line: H female 4/5, 4/9
Subject Line: H child 4/5, 4/9
H=Hispanic
P=Puerto Rican
L=Latino
Hispanic Males and Females & Children