"Hamilton" is now holding auditions for actors, singers and rappers to join the hit, Broadway show.
The casting directors for the Broadway show are headed to Dallas and Atlanta to hold auditions for amazing singers, actors and rappers. The show is looking for talent to join the cast for both the touring and Chicago companies. Both union and non-union talent of all ethnicities is welcome to apply for the coveted spots in the show. For talent that is not able to make the in person auditions in Dallas or Atlanta, you are still able to be considered for the show. The casting directors are also accepting emailed submissions. Please see the casting notice below for the details.
The hip-hop, rap and pop musical mixes history with modern music and tells the story of America's fathers in a very unique and entertaining way.  "Hamilton" is created by Lin-Manuel Miranda.  Rumor has it that while on vacation, Miranda picked up the biography of Alexander Hamilton written by historian Ron Chernow. Miranda was so inspired that he created a Broadway musical. The musical made it's off- Broadway debut exactly a year ago ant by summer, the musical was so popular that the production moved over to the Richard Rodgers Theatre theater on Broadway. Since then, the show has received unprecedented acclaim and critics have been raving about it. The show also just added a grammy to it's growing list of awards.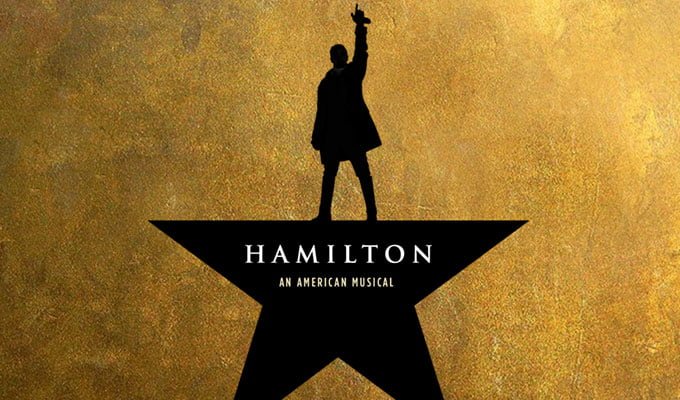 "HAMILTON IS ONE OF THE MOST EXHILARATING EXPERIENCES I'VE HAD IN THE THEATER. BOLD, ROUSING, SEXY, TEAR-JERKING AND HISTORICALLY RESPECTFUL — THE SORT OF PRODUCTION THAT ASKS YOU TO THINK AFRESH ABOUT YOUR COUNTRY AND YOUR LIFE."
—David Brooks, The New York Times

"HAMILTON IS THE MOST EXCITING AND SIGNIFICANT MUSICAL OF THE DECADE. SENSATIONALLY POTENT AND THEATRICALLY VITAL, IT IS PLUGGED STRAIGHT INTO THE WALL SOCKET OF CONTEMPORARY MUSIC. THIS SHOW MAKES ME FEEL HOPEFUL FOR THE FUTURE OF MUSICAL THEATER."
—Terry Teachout, The Wall Street Journal

Audition for "Hamilton" the musical
We are seeking excellent performers for our current Broadway company and upcoming National Tours.
If you are an extremely skilled rapper, singer and actor, and are interested in being considered for our show, please send an email to:
CASTING@HAMILTONBROADWAY.COM
Please include the following in your email:
A video via an unlisted YouTube link or Vimeo that includes: a brief (under 1 minute) pop/rock song that shows your vocal range and a brief rap (under 1 minute) that shows your skill level. Please have a piano accompany you.
A current picture and resume that includes your height and weight
Your location, contact information (cell phone # and email address) and your date of birth (if under 18)