Fast 8 Extras cast call
"Fast & Furious 8" is about to begin production in the Atlanta area and the movie's casting directors at Rose Locke released a casting call for "Fast 8."
The long running franchise hit a bump following the death of the franchise star, Paul Walker. But Universal is back on track and has plans to create more "Fast & Furious"  films. The next movie, "Fast 8"  is now in production.
"Fast & Furious" will be coming back with not 1 but 3 more installments of the film franchise. Universal's hugely successful franchise is getting back in gear and beginning production of the 8th film in what is planned to be a 10 film series. Recent news has hinted that "Fast 8" will be the 1st film in a trilogy that will bring an end to the "Fast & Furious" story. The news came by way of Vin Diesel's Instagram account, where he announced the release dates for the 3 final films. "Fast 8: New Roads Ahead" will be released in theaters on April 14, 2017. Fast & Furious 9 will come out 2 years after on April 19,2019 and Fans will have to wait until the next decade for the finale, "Fast 10" which is set to hit theaters on April 2, 2021.
Deadline announced that the next film is being set in NYC and with the long standing embargo now lifted from Cuba, there are rumors that the project may be shooting a few scenes there as well. Parts of the movie will also be filmed in the Atlanta area and the casting calls for extras have just come out for Atlanta.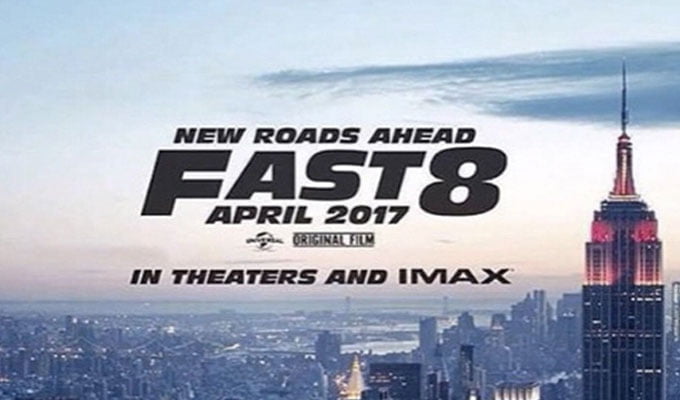 According to the project's IMDB page, "Fast 8" is bringing back most of the cast from previous films and will star Charlize Theron as the sole villain in the story. Dwayne Johnson, Jason Statham, Vin Diesel reprises his role as Dominic Toretto, Michelle Rodriguez returns as Letty, Eva Mendes will play Monica Fuentes, Lucas Black plays Sean Boswell, Tyrese Gibson returns as Roman Pearce and Ludacris plays Tej Parker.
Entertainment website, Deadline reports that Straight Outta Compton director F. Gary Gray is set to helm  Fast 8.  Neil Moritz is producing the Universal Pictures film with Vin Diesel.
Extras Casting for "Fast 8" in Atlanta
The movie's Atlanta area extras casting directors are getting a jump start on this one. Filming in Atlanta is still many weeks away but the call has gone out to fill some specialty background roles. Rose Locke Casting of Atlanta is looking for locals who have real military or police experience to portray "action operatives" and some fierce and gorgeous ladies who would like to fill some small, non-speaking roles in "Fast 8."  The movie will be filming in Atlanta during the months of May, June and July 2016.
Interested talent may follow the directions below to submit their photos and information to the casting directors. Please note that the casting notice below is only for talent living in Atlanta and they will not consider talent out of the area since no travel expenses are being paid.
ANNOUNCING NEW PROJECT!
Who is ready for the 8th installment of the most heart pumping fast paced franchise EVER!? The time has finally come. Shoots May-August! Below do not have specific dates so you MUST have a flexible schedule!
EDGY FUNKY TYPES
Seeking Men and Women
Looking for those with the edgy look to them
Any Ethnicity / Age 18-40
Rate: 120/8
Date: May 11th, 12th, 13th, 16th, 17th, 18th 19th, 20th, 24th
June 6th, and 7th
Must be available all dates (dates are subject to change)
f you are available then please email Pictures@RoseLockeCasting.com
Include 3 pics (head, body and profile) age, ht, wt and all contact info.
Subject: EDGY
ACTION OPERATIVES
HIGHER RATE!
MUST be REAL former military/police!
Must be very fit and have an open schedule!
Seeking Men, Ages 25-50
Any Ethnicity
Rate: 250/8
Dates: Multiple Dates
MUST HAVE FLEXIBLE SCHEDULE IN
MAY, JUNE, JULY
Subject: OPERATIVE
SLEEK AND BEAUTIFUL
Are looking for Fierce and beautiful faces
Must be very fit and have an open schedule!
Seeking Men and Women Ages 25-40.
Any Ethnicity
Rate: 120/8
MUST HAVE FLEXIBLE SCHEDULE IN
MAY, JUNE, JULY
Subject: FIERCE
If you fit the description then please email
Pictures@RoseLockeCasting.com
Include 3 pics (head, body and profile) age, ht, wt, and all contact info.
Please only apply if you live in the Atlanta area and completely fit the above descriptions.
Other casting calls and more roles should be announced in a few weeks.