"Fast 8" is filming in Atlanta and a new extras casting call has been released.
The "Fast & Furious" franchise is getting back in gear with a new chapter. The movie is filming in Atlanta and Cleveland this spring and there have been casting notices released for both film shoots.
This will be the 8th film in Universals's "Fast & Furious" movie series and seems that Universal is planning on a total of 10 "Fast" movies in total.  Recent news has hinted that "Fast 8" will be the 1st film in a trilogy that will bring an end to the "Fast & Furious" story. The news came by way of Vin Diesel's Instagram account.
"Fast 8" will be reuniting most of the cast from previous chapters. "Fast 8" is adding a few new faces as well one of which will be a female villain, played by Charlize Theron. Dwayne Johnson, Jason Statham, Vin Diesel, Michelle Rodriguez , Eva Mendes and Tyrese Gibson are part of the "Fast & Furious 8" cast.  Ludacris will be joining the team as well.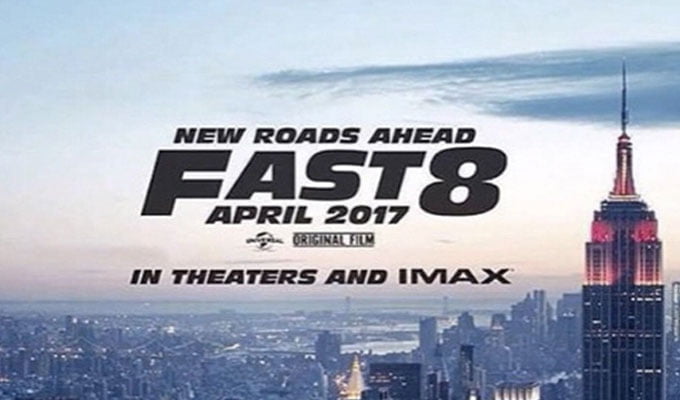 Seems Universal has already set theatrical release dates for the 3 upcoming films, "Fast 8," "Fast 9," and "Fast 10." "Fast 8" being called  "Fast 8: New Roads Ahead" is set to hit theaters on April 14, 2017. "Fast & Furious 9" follows 2 years later in April of 2019 and the final film, "Fast 10" will premiere in April of 2021.  Straight Outta Compton director F. Gary Gray will be heading up the production with Neil Moritz producing alongside Vin Diesel.
Please note that there are multiple casting directors involved. Folks interested in being an Extras on "Fast 8" in Atlanta may see the flyer below for details and submission instructions. Please see Fast 8 Casting Call in Cleveland Ohio for info about the Cleveland production unit.
The roles are paid but travel is not, so please only apply if you live in the Atlanta area. These are general extras roles which pay around minimum wage.